Breaking free from traditional industry norms, Nadine Merabi, a self-taught seamstress and entrepreneur, has paved her own path to success. With her unconventional background influencing her design process, NADINE MERABI offers unique alternatives to bridalwear and statement pieces that celebrate the smallest of details. In this exclusive interview, Nadine shares her inspiration, her commitment to sustainability, and her vision for the future of occasion wear.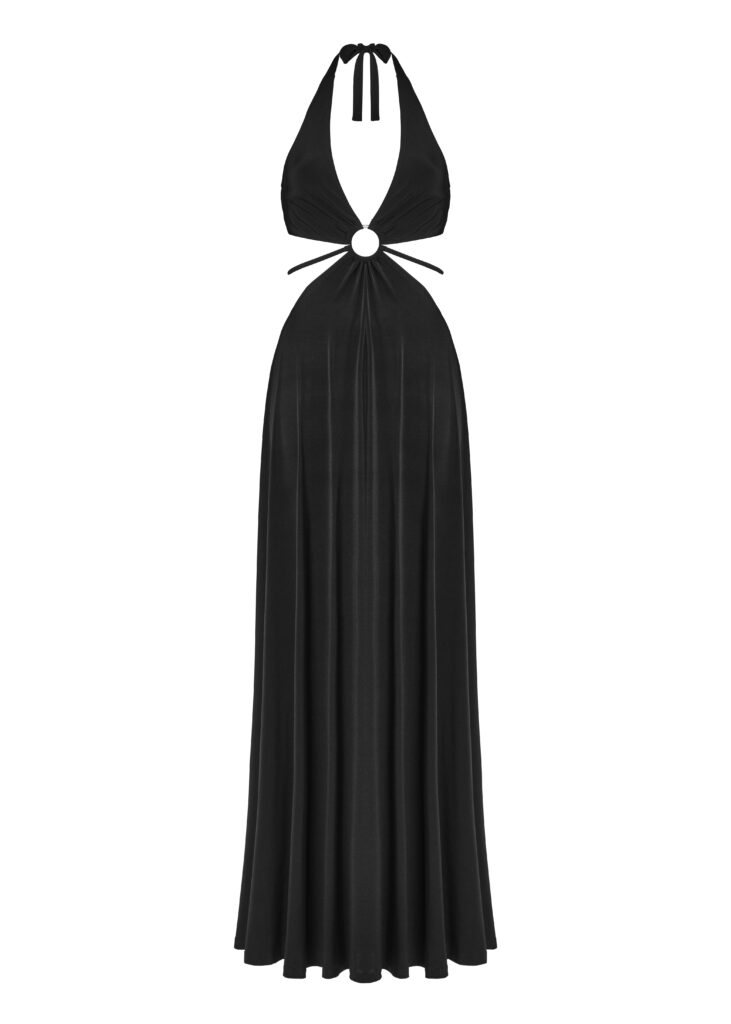 Fab: As a self-taught seamstress and businesswoman, you've defied traditional fashion industry norms and carved your own path to success. How has your unconventional background influenced your design process and the way you approach the world of fashion?
Nadine: I think my unconventional background has kept my designs pure in a way. I design what I want, true to my vision, without the restraints of traditional systems. I don't design by season, in that I might have a Resort collection or an AW collection, but you can really wear the pieces year round, year after year.
Fab: Bridalwear often follows traditional conventions, but your NADINE MERABI bridal collection challenges those norms with alternative options for modern brides. What inspired you to push the boundaries of bridal fashion, and what message do you hope to send to brides-to-be through your unique designs?
Nadine: Nowadays, brides are wearing more and more tailored suits and jumpsuits instead of traditional wedding gowns. I've learned, from customer feedback and from my own wedding, that brides want something different to change into for the evening party bit of their weddings. A sparkly jumpsuit or beaded minidress are perfect for dancing in. We've really positioned ourselves as "everything but the day dress" for weddings. I want brides to feel comfortable on their wedding day, and often that means a second dress or no dress at all and opting for a tailored suit or jumpsuit.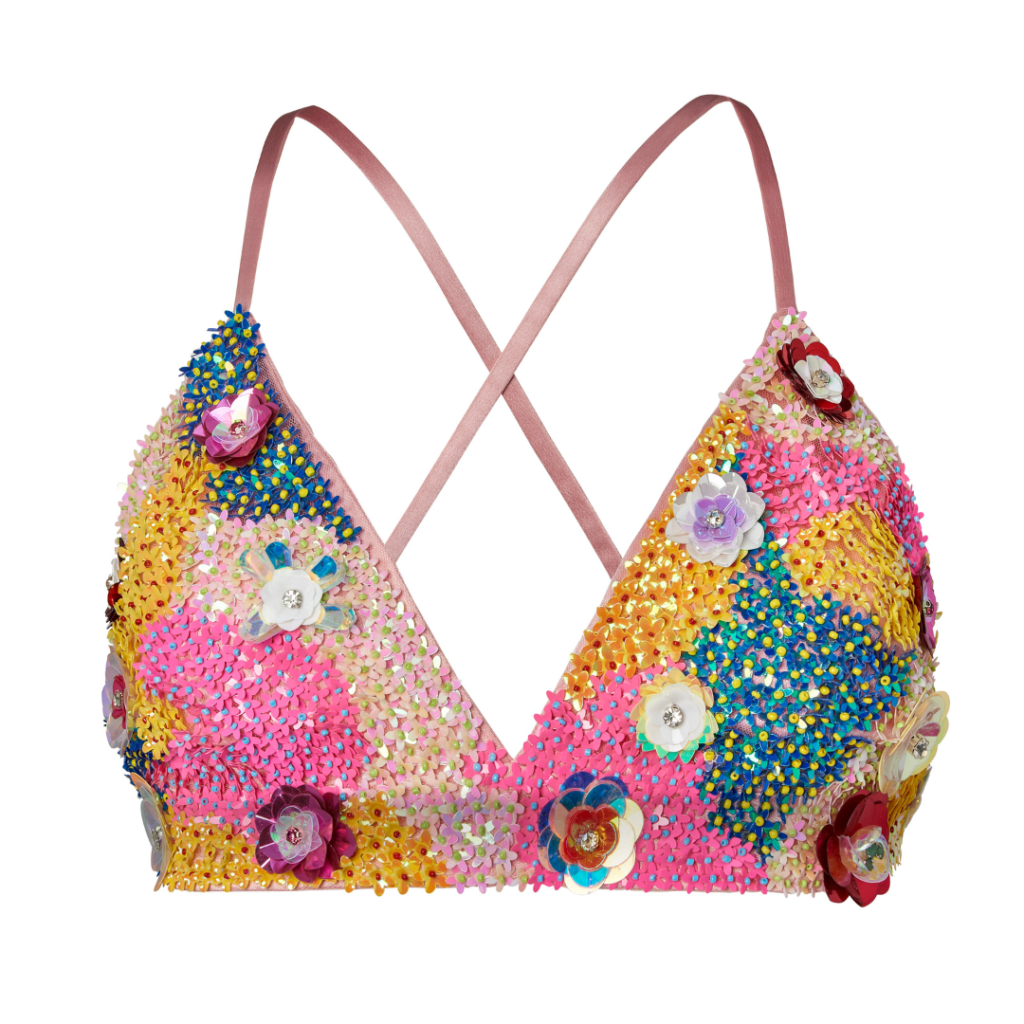 Fab: The NADINE MERABI brand is synonymous with statement designs that celebrate the smallest of details. Can you share with us some of the unique techniques or materials you use to create those unforgettable, show-stopping pieces?
Nadine: Our beaded styles are all hand sewn, and each piece takes months to complete. The thing with the beaded styles is that they exude luxury, both in the feel and the look, and create that extra special feeling when you are wearing them.
Fab: Your Lebanese heritage plays a significant role in your designs. Could you elaborate on how your cultural background influences your creative process and the choices you make in terms of shapes, colour palettes, and patterns?
Nadine: I think I do it without really meaning to, it must be subconscious. People often say they can see the Lebanese influence in the designs. I think it shows through in the bead work, bold, rich colours, embroidery, and expert craftsmanship.
Fab: How do you strike the perfect balance between opulence and wearability, ensuring that your garments make a lasting impression both on the runway and in real-life settings?
Nadine: I always personally wear the pieces out before we put them into production to make sure they fit right, are actually wearable in real life besides just looking pretty on a mannequin, and are striking enough to catch attention.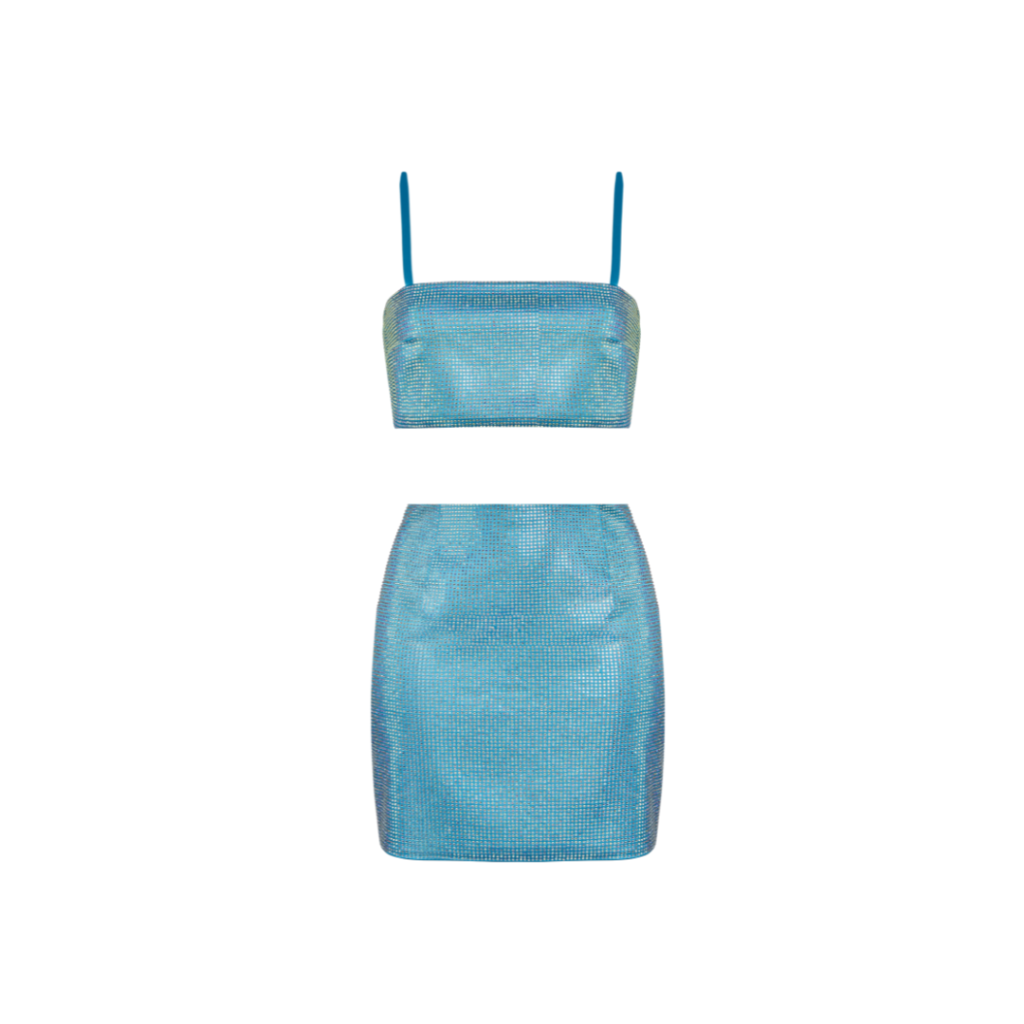 Fab: How do you convey the importance of quality craftsmanship and timeless design to today's fashion-conscious consumers?
Nadine: I honestly think the construction of the garments and the high-quality materials speak for themselves. If you have a piece that is well-made and timeless in design, you'll wear it on repeat.
Fab: With the fashion industry increasingly focused on sustainability, how do you incorporate sustainable practises into your brand's production processes and ensure the longevity of your garments?
Nadine: Sustainability is a consideration in our design process. We create timeless designs that can be re-worn again and again; they can be put up for rental, and they hold their resale value. I also love seeing MERABI looks loaned out to friends; the idea that a friendship group all gets joy from a piece makes me feel good. We think of our pieces as "buy now, wear forever, or even share forever''.
It is also important for us to consider the humanity of sustainability. We create many jobs in Manchester to revitalise the craft and creative industries that once thrived here. So many local people's grandparents worked with their hands making garments, and we feel that we can bring a tiny bit of that heritage back to the city and restore its place as an innovation hub.
Beyond that, you can't have a sustainable business without good people. We feel a strong duty of care for those in our community and strive to look after them. Be the First to Experience the Exquisite Spring/Summer Issue of e-fab; Join the Fab community now!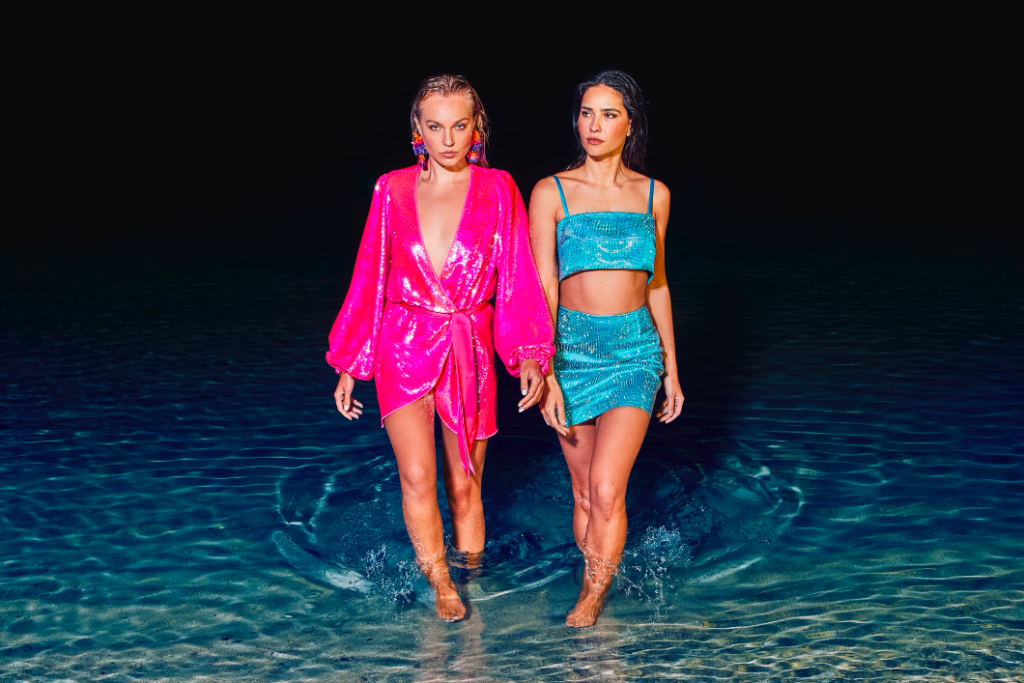 Fab: Celebrity endorsements and red carpet moments have become synonymous with the MERABI brand. How do you approach collaborations and styling opportunities with influencers and celebrities to create memorable fashion moments that align with your brand's vision?
Nadine: MERABI really resonates with a lot of people because we dress women of all shapes, sizes, ethnicities, and ages. We've dressed some really incredible people, like Kate Moss, who wore our signature Darcie's twinning with Rita Ora whilst flying on a private jet, that was a real pitch-me moment. Stay up to date on the newest in the world of Fashion, Arts, Beauty and Lifestyle; Follow FAB on socials.
Fab: We are curious about your perspective on the future of occasion wear. How do you envision the evolution of special event dressing, and how does the MERABI brand adapt to these changing trends and customer expectations?
Nadine: I think because fashion trends evolve so quickly, I can't actually keep up with them, which is helpful in that it allows me to stay true to myself. Our pieces end up being timeless because they aren't necessarily made for a specific season or anything like that. However, I will say that I don't think we'll see tailored pieces and jumpsuits going away anytime soon.
Fab: As a fashion brand focused on celebrating and empowering women, how do you measure the impact and success of your designs beyond their aesthetic appeal?
Nadine: Seeing women all over the world wear my designs on their special occasions brings me so much joy. Getting feedback from customers about why they love certain pieces or what didn't work for them is all part of the learning process. My hope is that we continue to improve and reach more and more women. I don't want to exclude anyone from wearing MERABI because everyone deserves to feel their best in a MERBAI.
Fab: Looking forward, what exciting developments can we anticipate from NADINE MERABI? Are there any upcoming collaborations, expansion plans, or new collections that will push the boundaries of your brand's aesthetic and captivate the fashion world?
Nadine: We have so many exciting things in the works right now! We're always working on creating new collections, and soon I want to expand more into accessories. Sometimes it's really hard to find the perfect bag or shoe to match the dress, so I would definitely be looking at expanding into accessories in the next 24 months. It just goes hand in hand with completing the look.