In the new Krizia Fall/Winter 2023 collection, Antonio plays on contrast, fusing coarse wool fabrics with soft silky materials, industrial techniques with eco-knitted furs, and masculine garments with feminine silhouettes. As a result, the designer presents bold and daring creations, adapting to modern realities while at the same time carrying the original idea of the brand.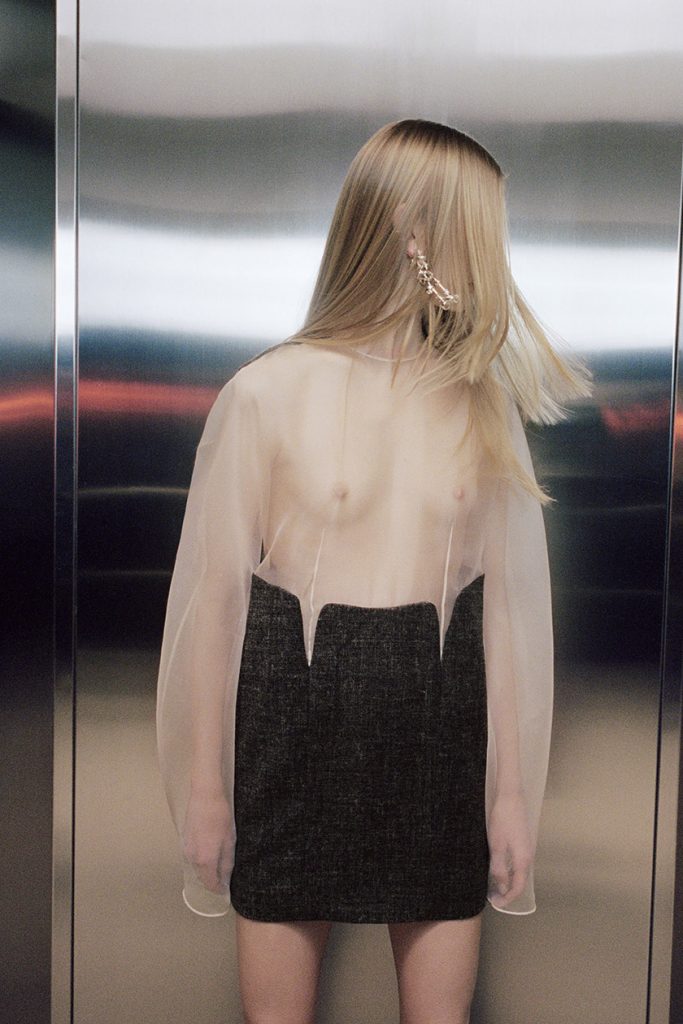 Krizia is an Italian brand founded in the 1960s by Mariuccia Mandelli, the "godmother of Italian fashion." Thanks to her audacious and revolutionary ideas, Mariuccia created a successful brand that continues to astound us with extraordinary garments.
The current designer of Krizia, Antonio d'Anna, successfully carries on Mariuccia Mandelli's vision, discovering novel and unconventional silhouettes and experimenting with contrasting palletes.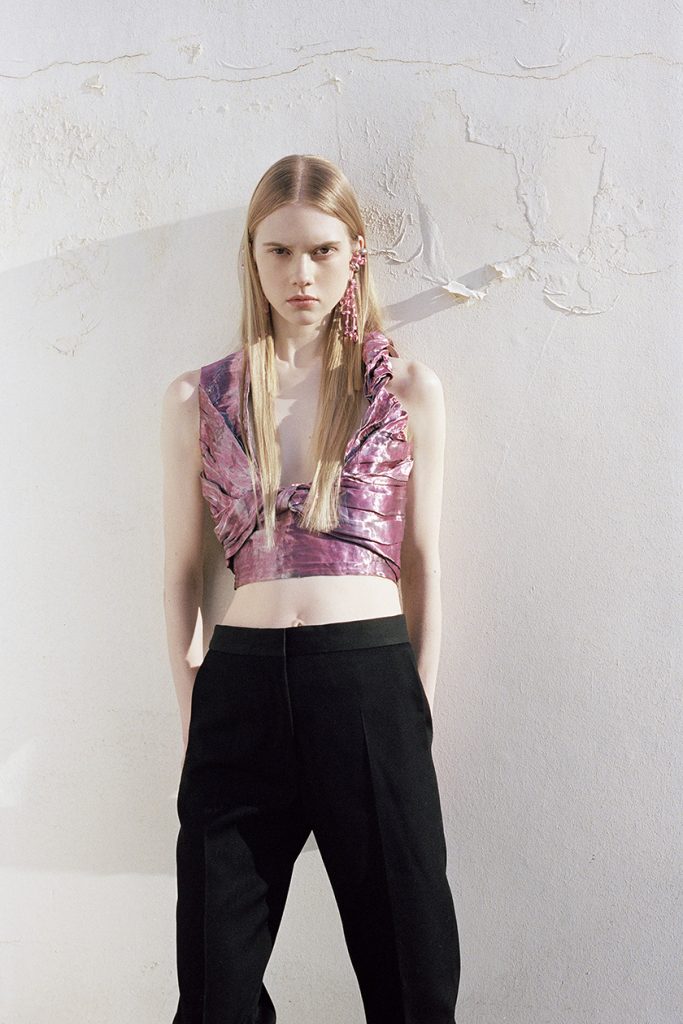 Krizia 2023 Collection: Metallic Sculptural Effects
A very important element of the Maison is metal. In the new Krizia collection, D'Anna focuses on metallic sculptural effects that appear in the form of laminated leather and pure steel fibre fabrics, where the colour palette ranges from achromatic shades to cool brights. The brand's iconic element was presented in dresses, cropped tops, and accessories.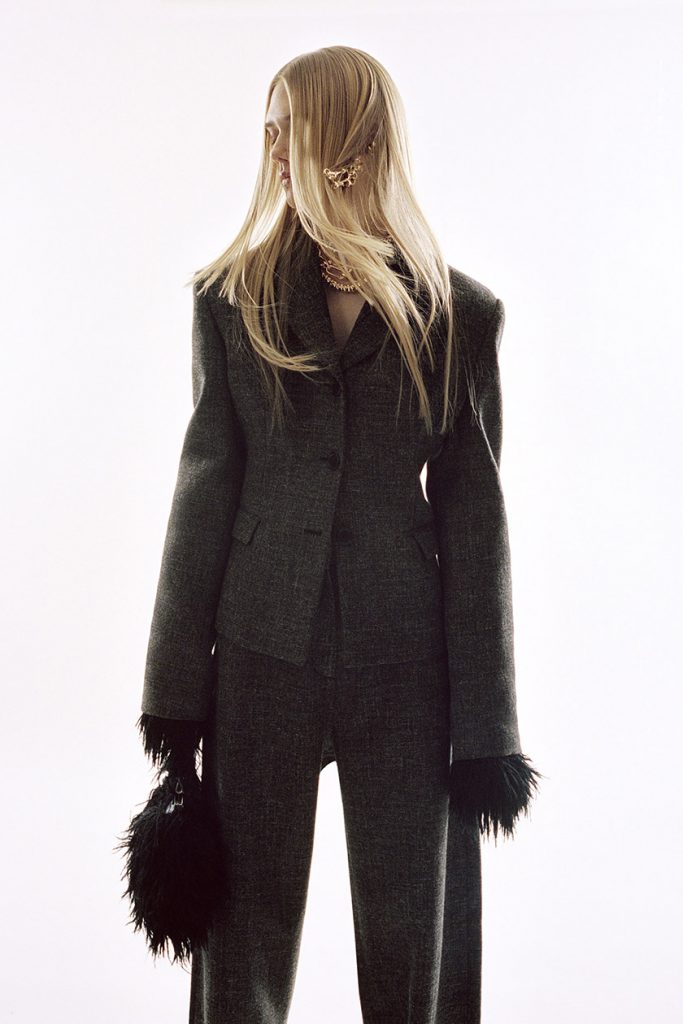 To emphasise his experiments with contrasts, the designer demonstrates handcrafted eco-knitted furs in washed mohair in different ways: as an extravagant cut-out top paired with elegant trousers, fur coats with matching tights, and even as accessories such as armlets and bags. Stay up to date on the newest in the world of Fashion, Arts, Beauty and Lifestyle; Follow FAB on Instagram.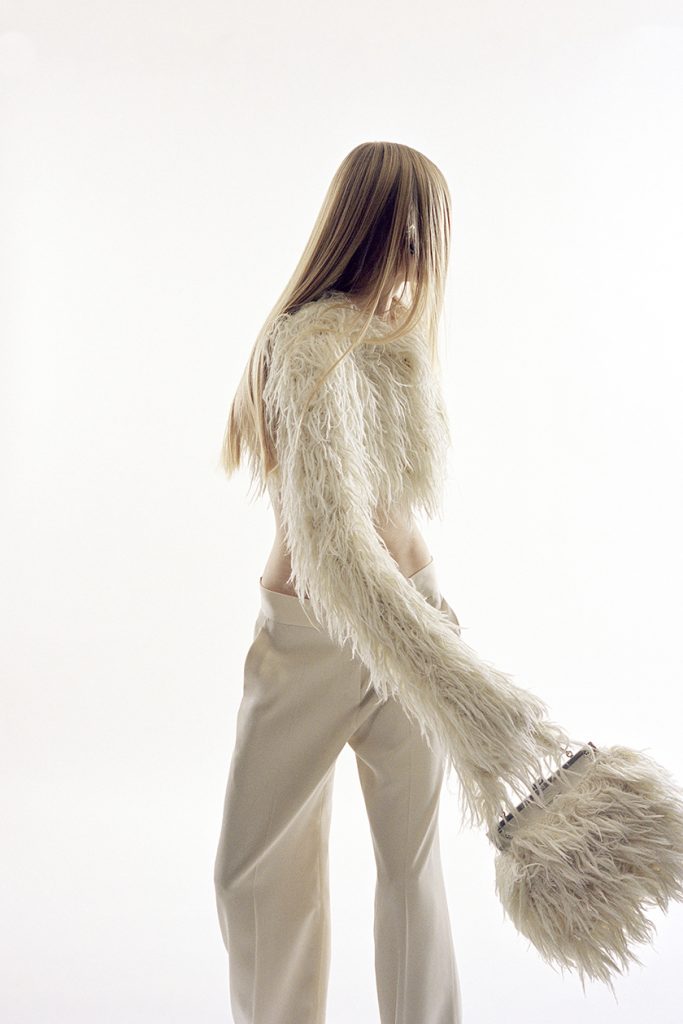 The most unusual element of the new Krizia line is a coat from a man's shoulder made from thickly carved leather, imitating a scale effect. Such extraordinary decisions give even more uniqueness to the brand.
Related