It's a great season for rejuvenation, purification, and healing! Intermittent fasting can cure any disease. It not only removes excess weight and fat but also helps to rejuvenate and improve the vitality of the body. And…you can do it yourself, at home! Here is the scoop on how to "heal with intermittent fasting" — in the abundant season of fruits and vegetables.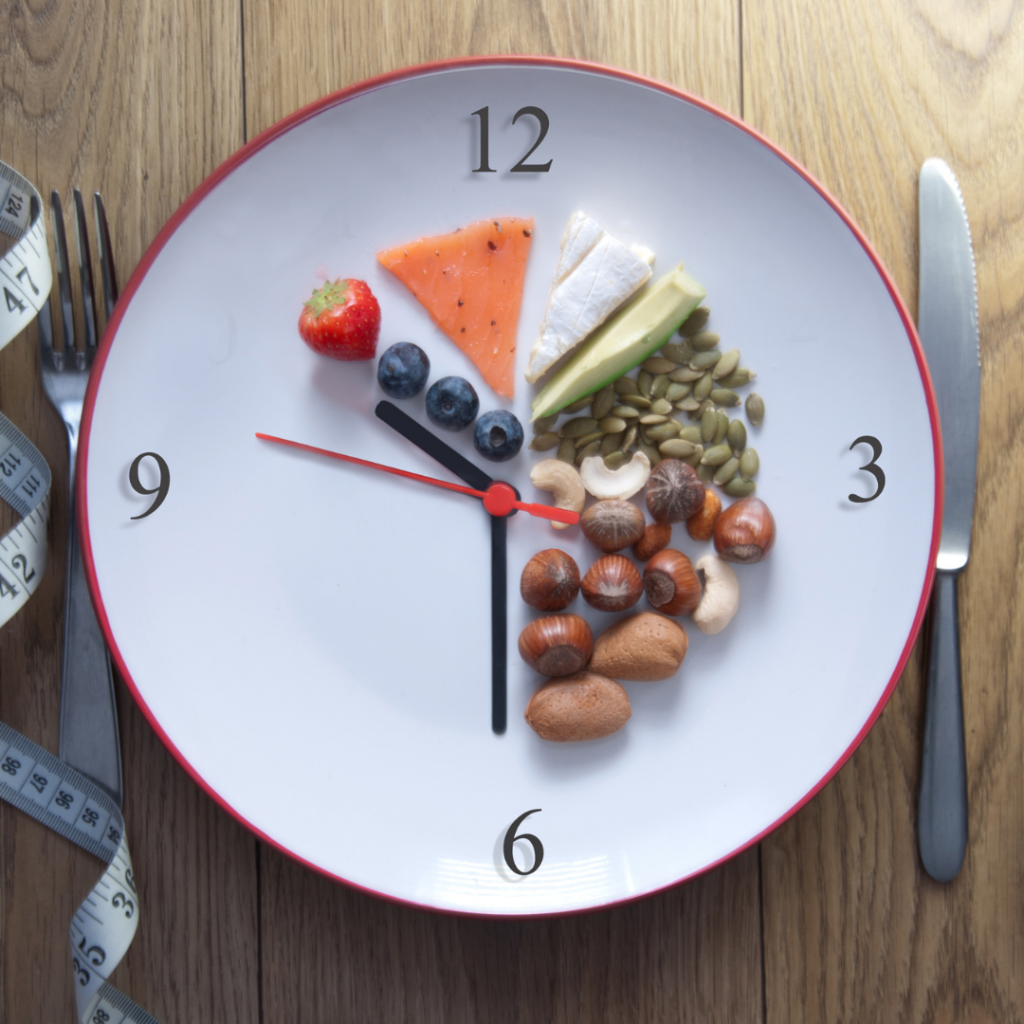 Disclaimer: This website does not provide medical advice. It is intended for informational purposes only. It is not a substitute for professional medical advice, diagnosis, or treatment. Never ignore professional medical advice when seeking treatment because of something you have read. Please seek advice from your medical doctor before beginning a new diet.
Can we eat something during fasting program?
YES! The intermittent fasting is simply an alternation of fruits (up to 800 g per day) and tea with honey and lemon every 2 hours a day for a period of up to 20 days. This is the treatment of the famous Bulgarian healer Lidia Kovacheva.
Fat deposits will begin to break down on the second day. On the eighth day, the body begins the cleansing of toxic deposits in the organs. During this period, the accumulated slag and diseased cells are broken down and new healthy cells are built. The body cleanses and heals—physically, mentally, and emotionally! SLOW AND ACCURATE RE-FEEDING AFTERWARD IS AN EXTREMELY IMPORTANT PART OF THIS PROGRAM!!
IMPORTANT: If you decide to do the program for a shorter period, for example, for 3, 7, 10, or 15 days, then the re-feeding period should be at least half the time of fasting. This means that if you follow the programme for 3 days, you will need 1-2 days of re-feeding. If you do it for 7 days, then the re-feeding is 3–4 days. 15 days of fasting are followed by 7-8 days of re-feeding. 20 days (full program) = 10 days of re-feeding.
Drink water between meals during the entire intermittent fasting.
Following a 20 day fasting, the protocol for re-feeding must be at least 10 DAYS! Here is the re-feeding protocol to follow after your fast:
Protocol for re-feeding after intermittent fasting
Day 1: In addition to fruits or tea with honey and lemon every 2 hours until bedtime, raw vegetables are included, which replace 2 intakes of fruit at lunch and dinner, without salt or spices. They can be grated, pureed, or very well chewed.
Day 2: In addition to the nutrition in Day 1, for lunch and dinner, add a 1/2 well-boiled potato (which can be pureed), without salt or seasoning. You can only add fresh herbs, such as dill or parsley, and lemon juice.
Day 3: In addition to the food from Day 2, another 2-3 cooked vegetables are added. This can be in the form of potato-vegetable soup, without salt or oil.
Day 4: Fruits and tea can be consumed together. The amount of vegetable soup with potatoes from Day 3 can be slightly increased, and you can add 1 teaspoon of yoghurt.
Day 5: If you feel well and there is no heaviness in the stomach and abdomen, you can switch to 4 meals a day, and the amount of food from day 3 can be slightly increased. You can add a few bites of wholemeal bread. Your breakfast is tea with honey, lemon juice, and fruit. Explore The Beauty of Juicing.
The Re-feeding Protocol After Intermittent Fasting #2
Day 6: Continue eating four meals until the end of the refeeding period. Breakfast is always tea with honey, lemon juice, and fruit. Lunch soup can be replaced with bulgur cereal, oatmeal, rice + tomato, corn porridge, or boiled pumpkin. A little salt can be added. For dinner, a salad + stewed vegetables would suffice. Bread can be increased.
Day 7: Dairy products can be added to the feeding program. For example, you can make a sandwich with butter and vegetables or add cheese. Salads, vegetables, and fruits remain. A few nuts can be included in the daily menu. Quick question, Is it just a fad or the future? Why make the switch to a Plant-Based Diet?
Day 8: Eating stays the same as Day 7. If you feel that everything is fine, you can slightly increase the amount of food.
Day 9: The menu is complete and includes whole foods, fruits, vegetables, grains, dairy products, and nuts in limited quantities. On this day, you can add legumes such as lentils, peas, and beans, as well as onions, garlic, and leeks.
Day 10: You can switch to 3 meals a day or 2 meals a day, and breakfast is always fruit + tea.
After you finish the re-feeding period, leave the portions smaller. 1 day a week of tea and fruit will keep your health and shape better for a longer period of time. If you return to an unhealthy diet, you will regain your old illnesses. Meat, fish, confectionery, alcohol, and cigarettes are not recommended. Try Lifestyle: Uncommon Sugar Substitutes For Your Diet.
Are there any side effects to fasting programs?
Intermittent fasting can do no harm. HOWEVER, SELF-CONTROL IN THE RE-FEEDING PERIOD IS EXTREMELY IMPORTANT AND IF NOT FOLLOWED STRICTLY AND WISELY, IT CAN BE DANGEROUS TO YOUR HEALTH.
As taste buds are enhanced after a fast, which leads to increased appetite, IT REQUIRES STRONG SELF-CONTROL. IF FOOD IS NOT CONTROLLED, IT CAN LEAD TO SEVERE CONSEQUENCES!
Please note the following:
During fasting, the symptoms of ill spots in the body may worsen, which shows even more how much this treatment was needed, but they will quickly disappear.
The tongue may be coated, but by the end of the treatment it will be pink and clean.
If the re-feeding protocol (above) is not controlled, there is a danger of water retention and swelling  (ankles, face, eyes), which can be adjusted by stopping the food for one or two days.
If, after fasting, you immediately switch to a complete diet and do not follow the re-feeding protocol, the result achieved can be quickly lost, and even additional damage may be caused. Join fab community on Instagram.
NOTE: THIS ARTICLE IS FOR INFORMATIONAL PURPOSES ONLY. BEFORE APPLYING ANY DIETS, WE RECOMMEND THAT YOU CONSULT YOUR PHYSICIAN.