The Remarkable Life and Legacy of Karl Lagerfeld
The news of the death of the legendary German designer Karl Lagerfeld broke out early on Tuesday morning and came as a surprise to everyone. Within seconds the Instagram timeline went from looking rather usual, to a thread of black and white posts in the memory, and certainly in the palette, of the late designer.
Karl Lagerfeld served as the creative director of Chanel for a groundbreaking 36 years, defining an entire era of the French fashion house. Since he took on the role in the early 1980s, Lagerfeld was able to revive Chanel, at large through his reinventing of Coco's original designs.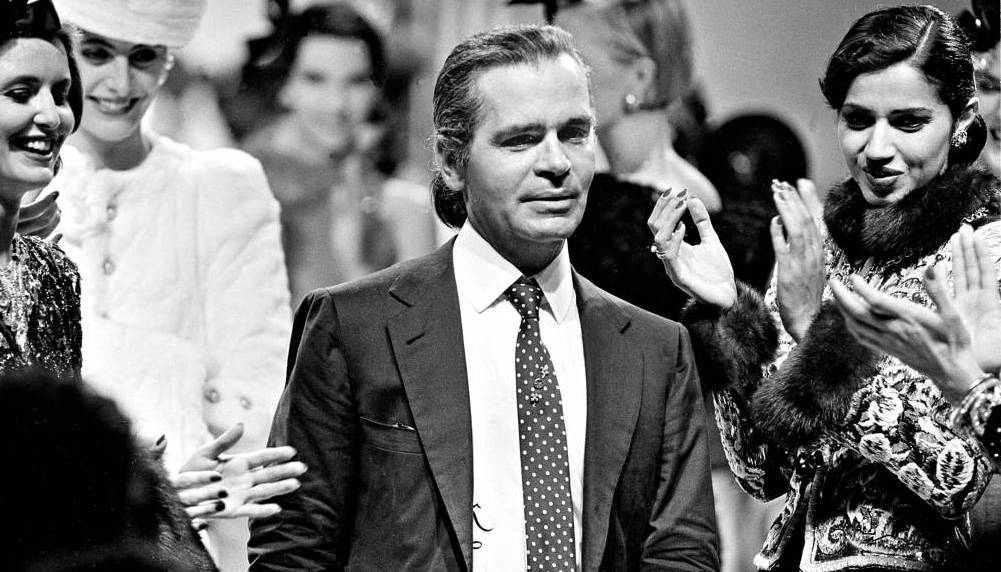 Lagerfeld photographed after his first Cannel show finale in 1983
The designer once said, "What I love best in life is new starts." That is very visible in every collection he designed.  As a pop culture savant, Lagerfeld was able to add fresh, contemporary elements into every collection he designed.
He made a completely unmistakable mark in history with his omnipresent black sunglasses, black leather gloves, Chrome heart rings and neatly tied white ponytail.  This iconic "Karl Lagerfeld" look is a staple in his clothing line of the same name. A caricature drawing of Lagerfeld is seen on bags, sweaters and other attire produced under the designer's personal brand.
In truth, you can see Lagerfeld's legacy in every luxury brand storefront. From his contributions to Fendi in the 60-70s, to his groundbreaking designs for Chloé throughout his life,as well aw his remarkable time as the creative brainpower for Chanel means that the spirit of Lagerfeld will live on with us through his designs, just like he kept the spirit of Coco alive by keeping her designs relevant.
There's no question that Karl Lagerfeld's name will continue to be heard in conversations in and beyond fashion.  After all, this man was a pioneer more than anything else.  Introducing to the world the concept of a "brand ambassador"  Lagerfeld's every muse got the opportunity to represent the designs she inspired, which is something that didn't exist before his time as creative director.
Today, all of Karl's muses from Claudia Schiffer to Bella Hadid, are mourning the death of their favorite designer.  Bella, his latest muse, posted on her Instagram account yesterday, " At a loss of words. His wit, love and passion for fashion will live on forever. Thank you for the inspiration that you gave to this world and for all the hearts you touched in the process. I feel so lucky to have been in your presence. Sending my love to the Lagerfeld family. I'm so sorry."
Indeed, all our thoughts and prayers go to the Lagerfeld family, who have supported Karl during his battle with cancer. Even though Lagerfeld infamously changed his diet and was in very good shape, pancreatic cancer was able to swipe him off his feet  faster than anyone could perceive what was going on. The signs were there. The last two Chanel shows, Lagerfeld was not in attendance, citing "tiredness", and therefore Virginie Viard, the director of Chanel's creation studio and Karl's closest collaborator for the last 30 years, took the bow for Lagerfeld.
With no social media presence and a role out of public eye, there's little we know about Chanel's new creative director. But judging from the quote of Loïc Prigent, the  filmmaker who shoots the atelier's craftsmanship before each show, "Karl is the locomotive, and Virginie is the rails of Chanel." From this alone, one can tell that creatively speaking, she was Karl's right hand.  According to Chanel's statement, Virginie has been appointed, "so that the legacy of Gabrielle Chanel and Karl Lagerfeld can live on."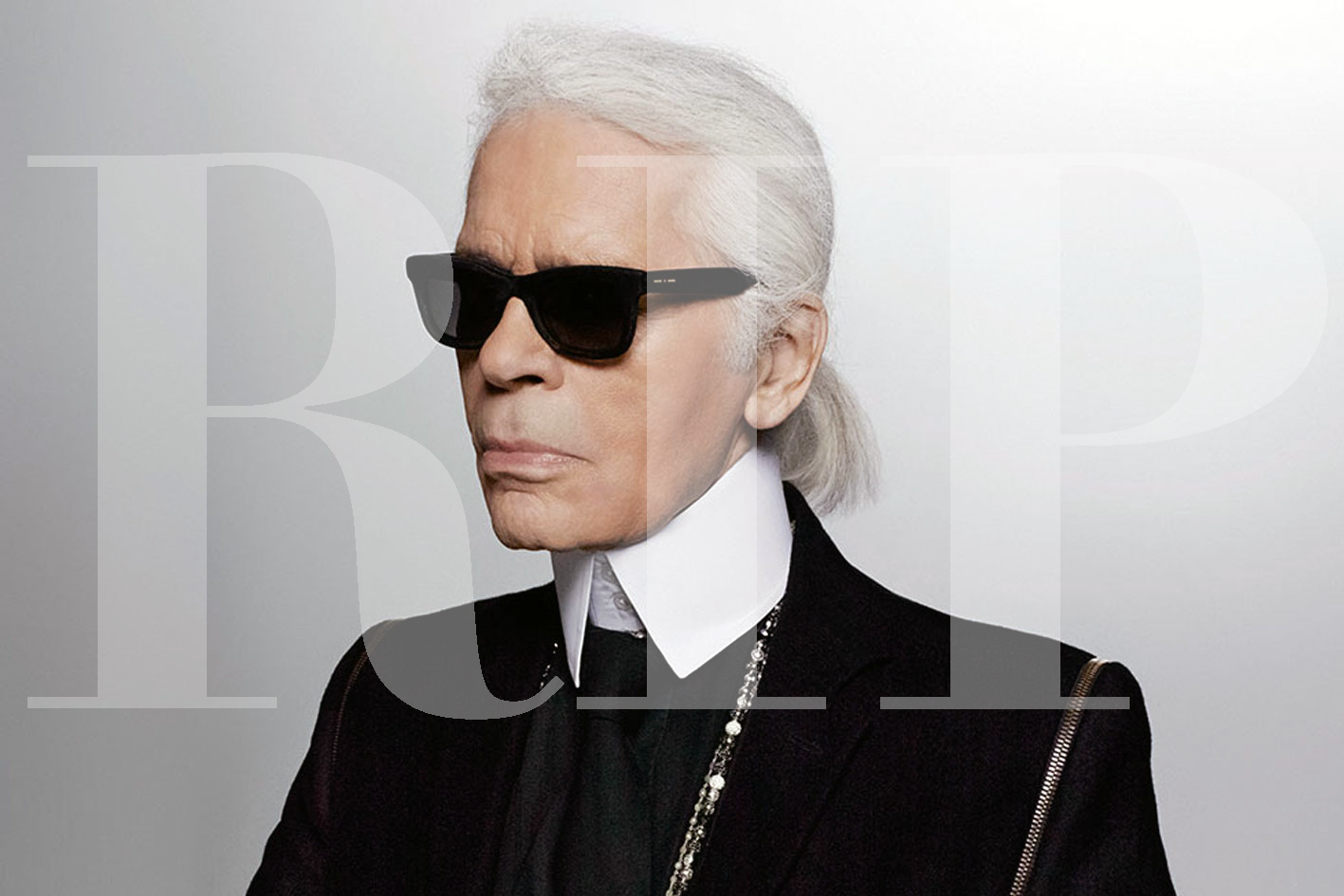 All information was obtained after reading the memorial feature on vogue: www.vogue.com/article/karl-lagerfeld-obituary/amp and www.vogue.co.uk/article/virginie-viard-chanel-successor-karl-lagerfeld