UKRAINIAN FASHION WEEK FW19-20
Feature by Ukrainian Fashion Week Press
Ukrainian Fashion Week was held for the first time in November 1997. It became the first professional fashion event in Eastern Europe. Ukrainian Fashion Week is a unique event in Ukraine that corresponds entirely to the world standards for prêt-a-porter shows, takes place twice a year, gathers more than 60 participants, accredits more than 200 Ukrainian and international mass media and is attended by over 20,000 guests every year.
There were 50 designers, 39 shows, 10 presentations, 4 special projects, 6 lectures and public discussion. Ukrainian Fashion Week is the place where the most influential players in the fashion industry of Ukraine meet.
"The dynamic development of creative industries has become a powerful trend in recent times. Ukrainian Fashion Week has always been and will continue to be one of the most important platforms to show the high level of creative industries development in Ukraine. Ukraine Fashion Week continues to be the place of numerous cross-disciplinary experiments, the place for collaborations and mutual inspiration. There are cinema, visual art, choreography, IT technology, sound-design, media art in the fashion and we will be surprised to see the most unexpected alliances and releases," said Volodymyr Nechyporuk, the general producer of Ukrainian Fashion Week.
Ukrainian Fashion Week continues to develop a genuine and fruitful cooperation with the international professional community to create new opportunities for designers and to promote Ukrainian fashion labels in the world.
This season the Ukrainian Fashion Week Organizing Committee invited editors of such publications as Business of Fashion (UK), Forbes.com, Vogue Italia, Fucking Young! (Spain), NOWFASHION (France), VEIN Magazine (Spain), Supremeye (Belgium); buyers from ASOS (UK), Uggla (Japan); photographers from Getty Images, NSS Magazine (Spain), Runway Manhattan (USA), Street Style Planet Earth (UK).
Last season the Ukrainian Fashion Week proclaimed "sustainability" as one of its strategic priorities.
This time all the guests could visit the fundamentally new project BE SUSTAINABLE!, made by the Ukrainian Fashion Week and the Sustainable Fashion Pad – the first Ukrainian platform dedicated to sustainable fashion. BE SUSTAINABLE! united both fashion insiders and those visiting the Week in an interactive space.
Participants in a permanent installation were Ali Saulidi, BEVZA, D.F.F, Flow the Label, Ksenia Schnaider, MARSALA, RCR Khomenko, Re-beau, ROUSSIN by Sofia Rousinovich, and Yana CHERVINSKA.
The workshops were conducted by designers of Ksenia Schnaider, MARSALA, RCR Khomenko X Laska Charity Store, Re-beau and ROUSSIN by Sofia Rousinovich.
The artist and founder of the Olk Manufactory brand Oksana Levchenya presented the exhibition "Nonexistent tribes", which ran for five days. It included exhibits made of woven rugs, woven upcycling tapestries (made from defective socks of the Zhytomyr stocking factory) and a video installation.
Oksana Levchenya – Nonexistent Tribes
Artists Bob Basset and Hamlet Zinkovskyi presented their joint project "Subjects". The two artists are well known outside of Ukraine. Bob Basset's works have been exhibited in London, Paris, New York, Seoul, and Beijing. Hamlet represented Ukraine at the Venice Biennale in 2013, exhibited in Rothenburg, Nuremberg, Paris, Batumi, Klaipeda, London, Vienna, Graz, Warsaw, Poznan.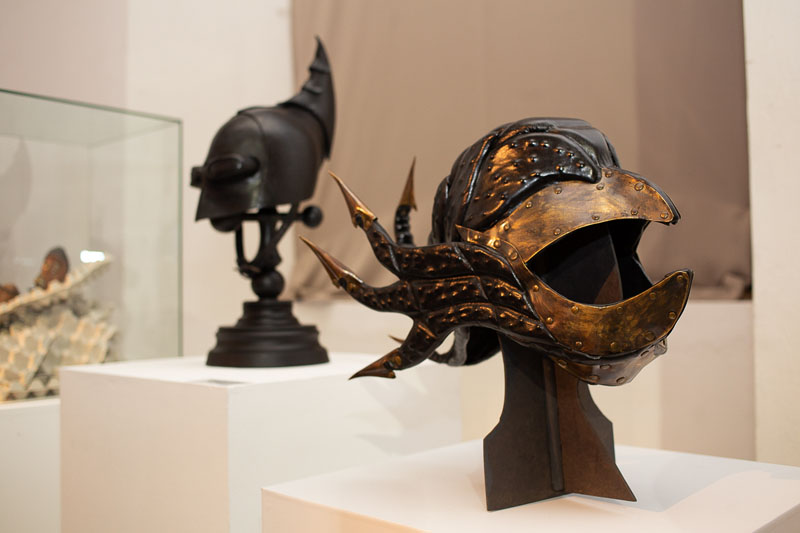 Bob Basset and Hamlet Zinkovskyi – Subjects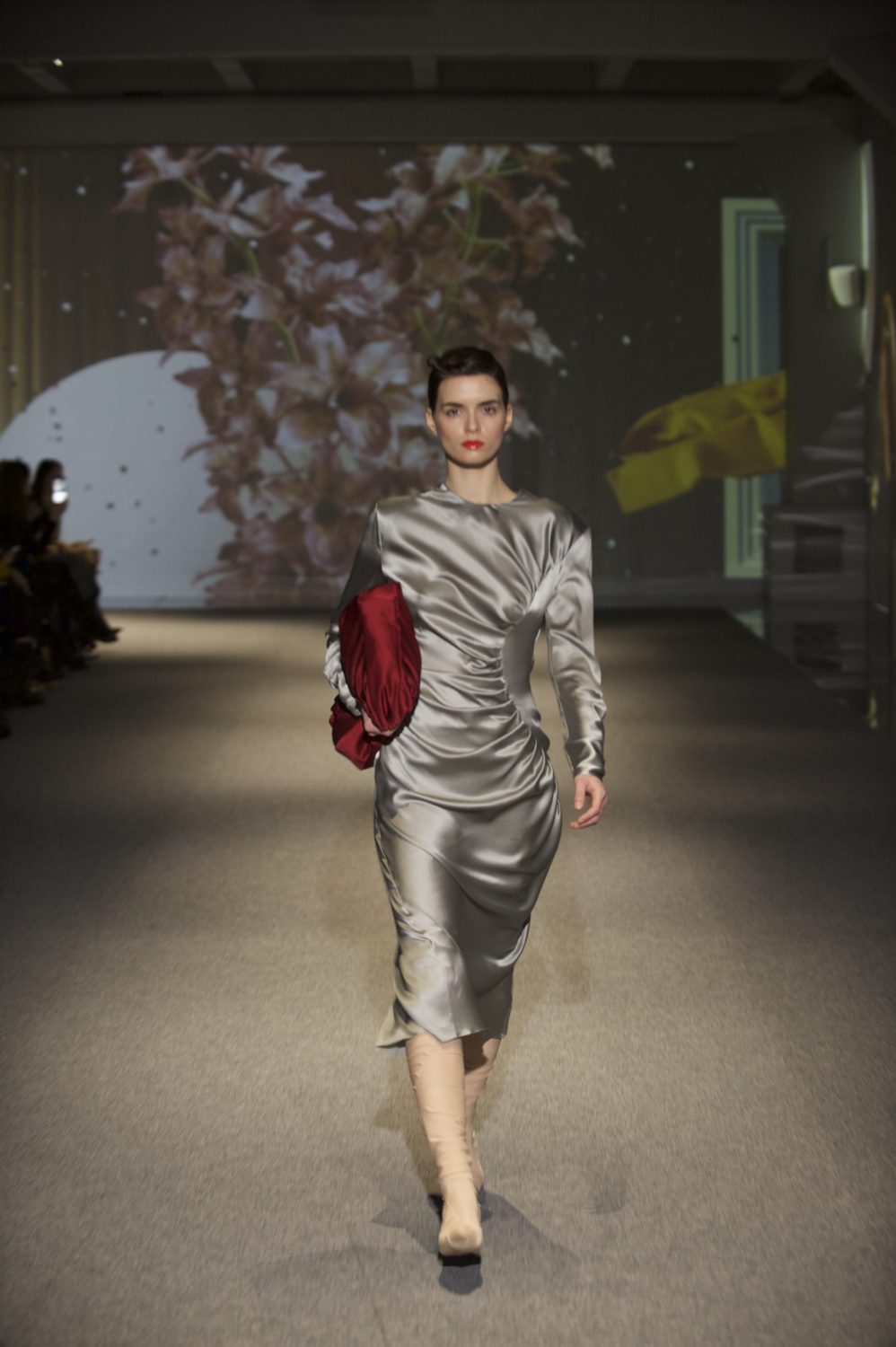 Lake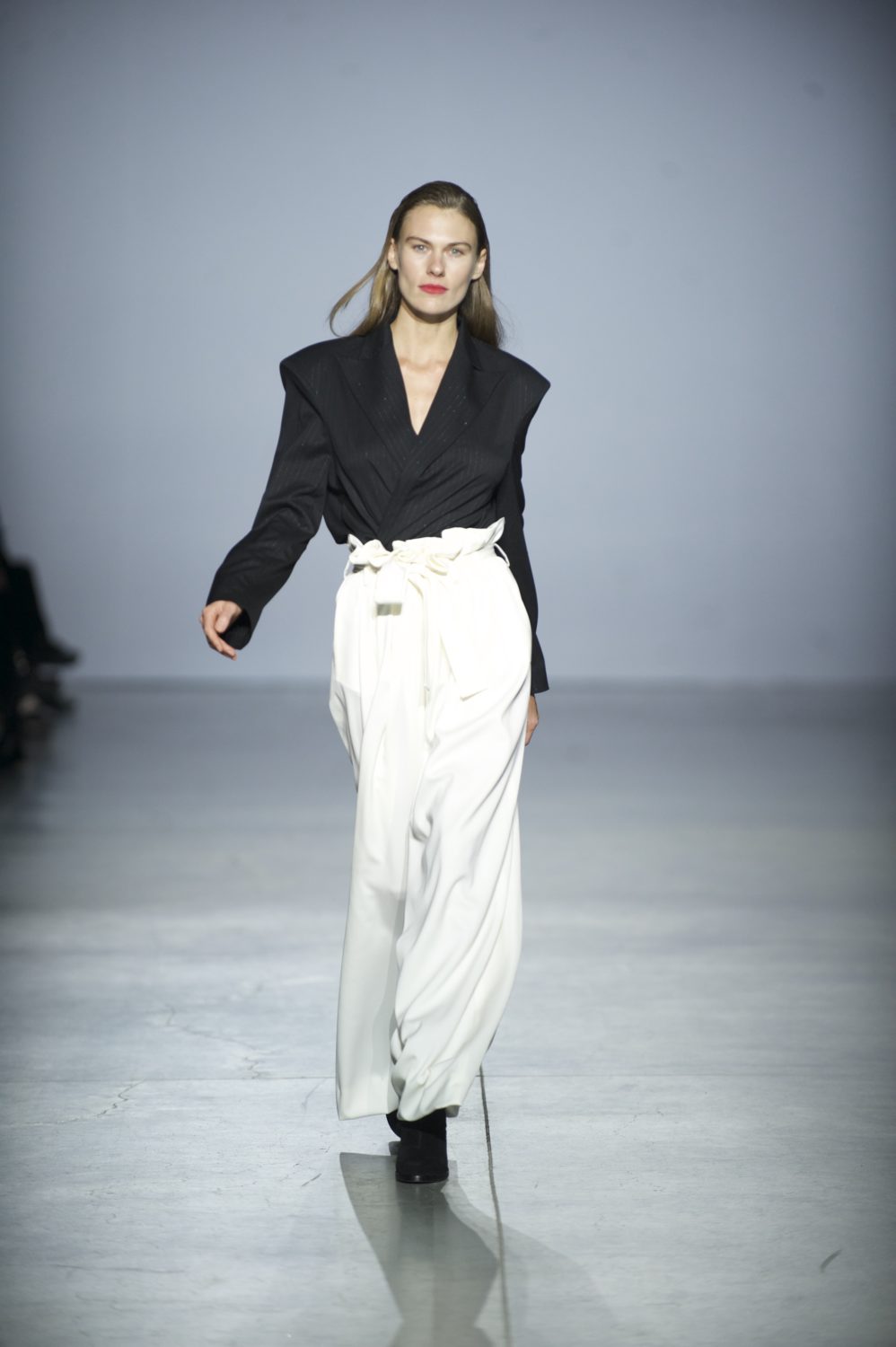 A.M.G.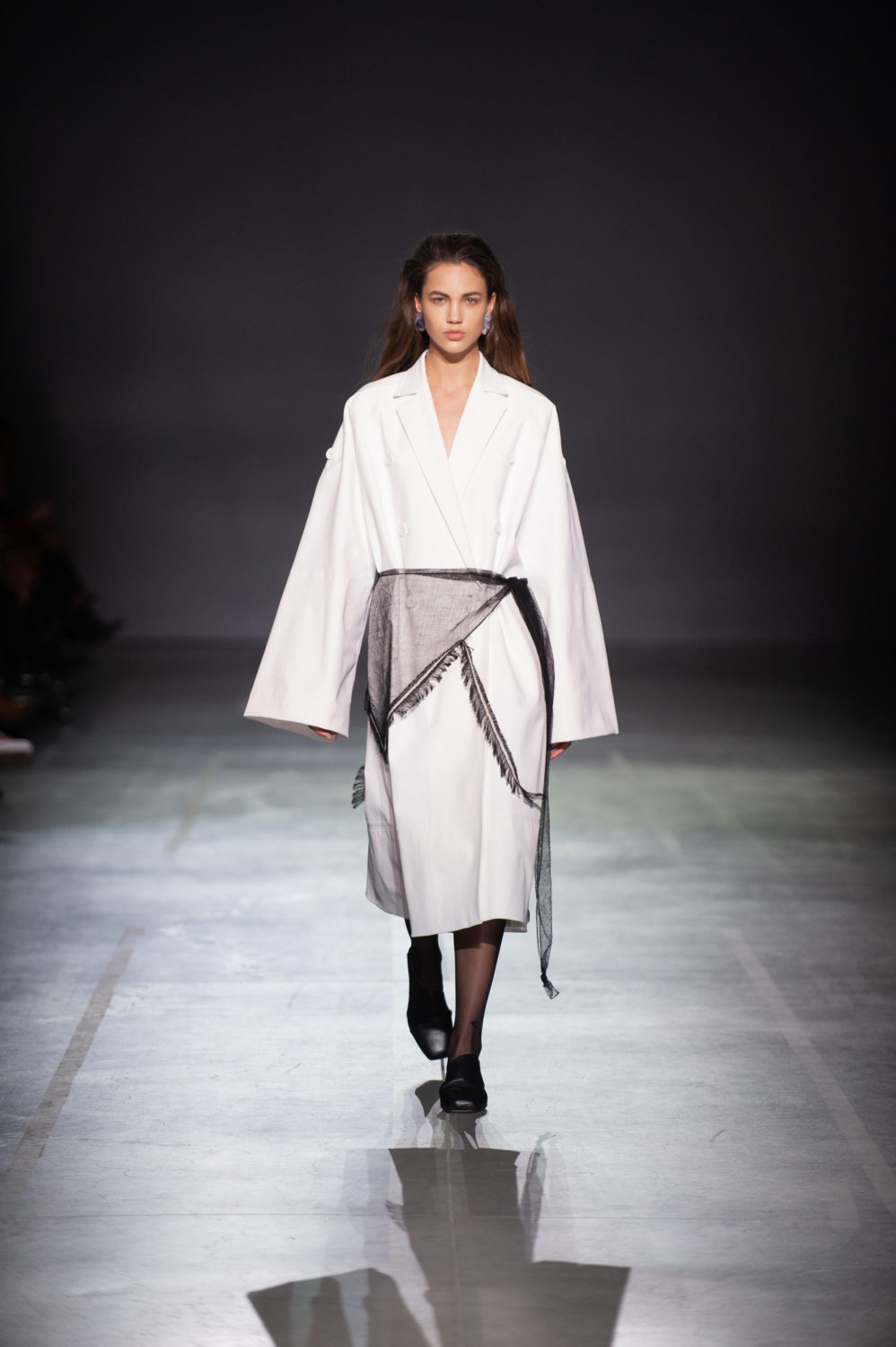 SIX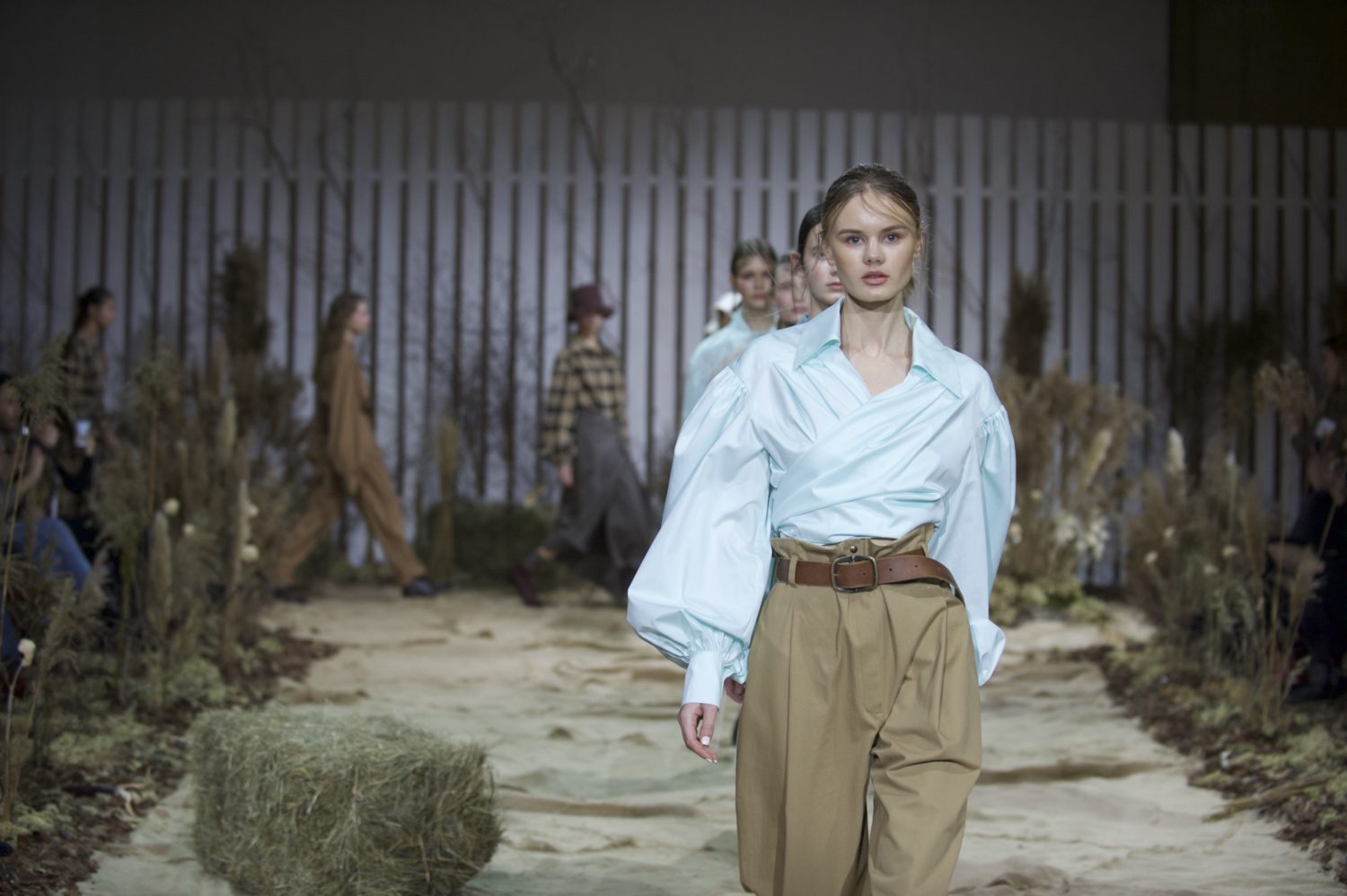 Flow-The-Label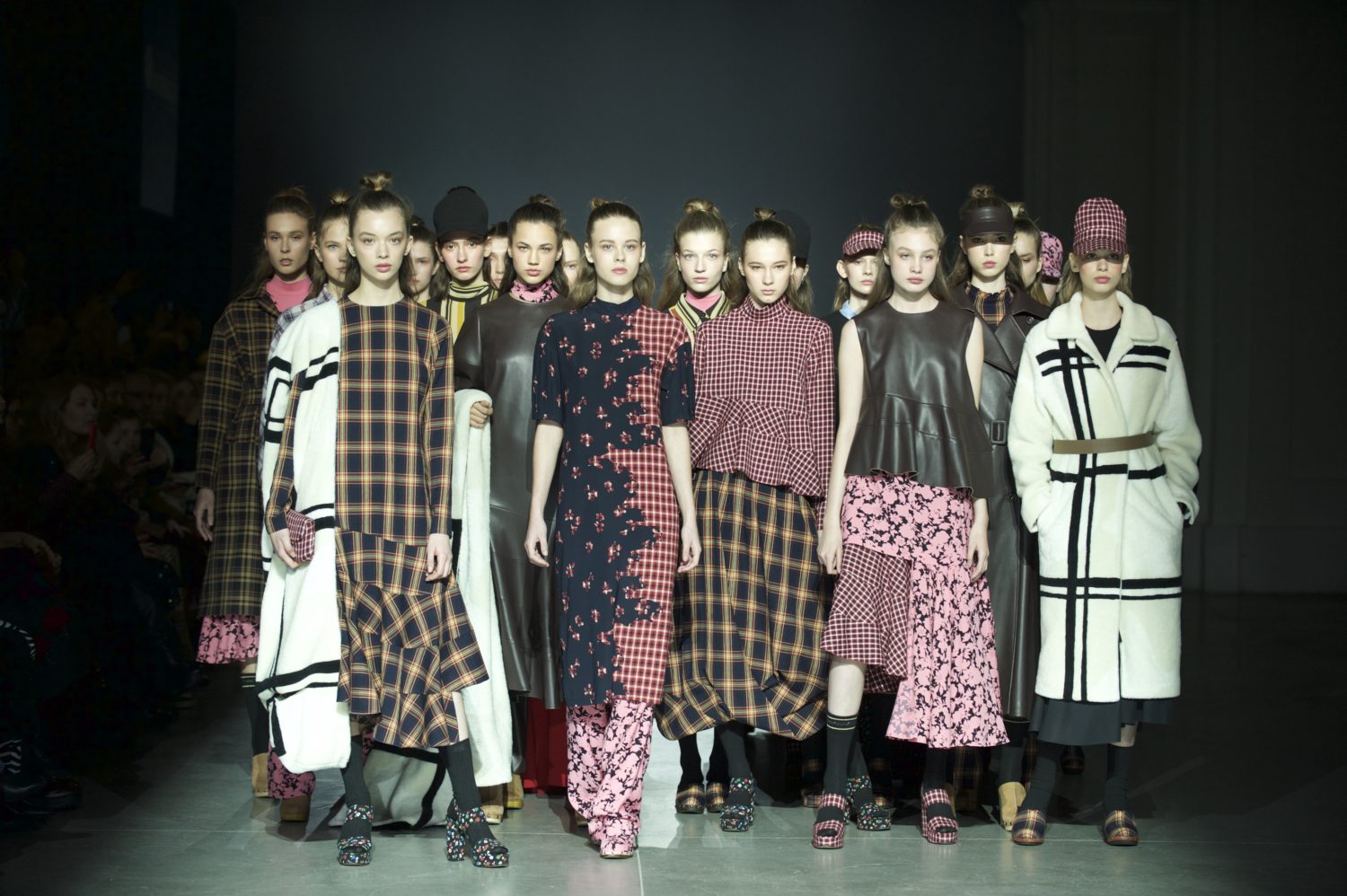 Poustovit
Elena Burenina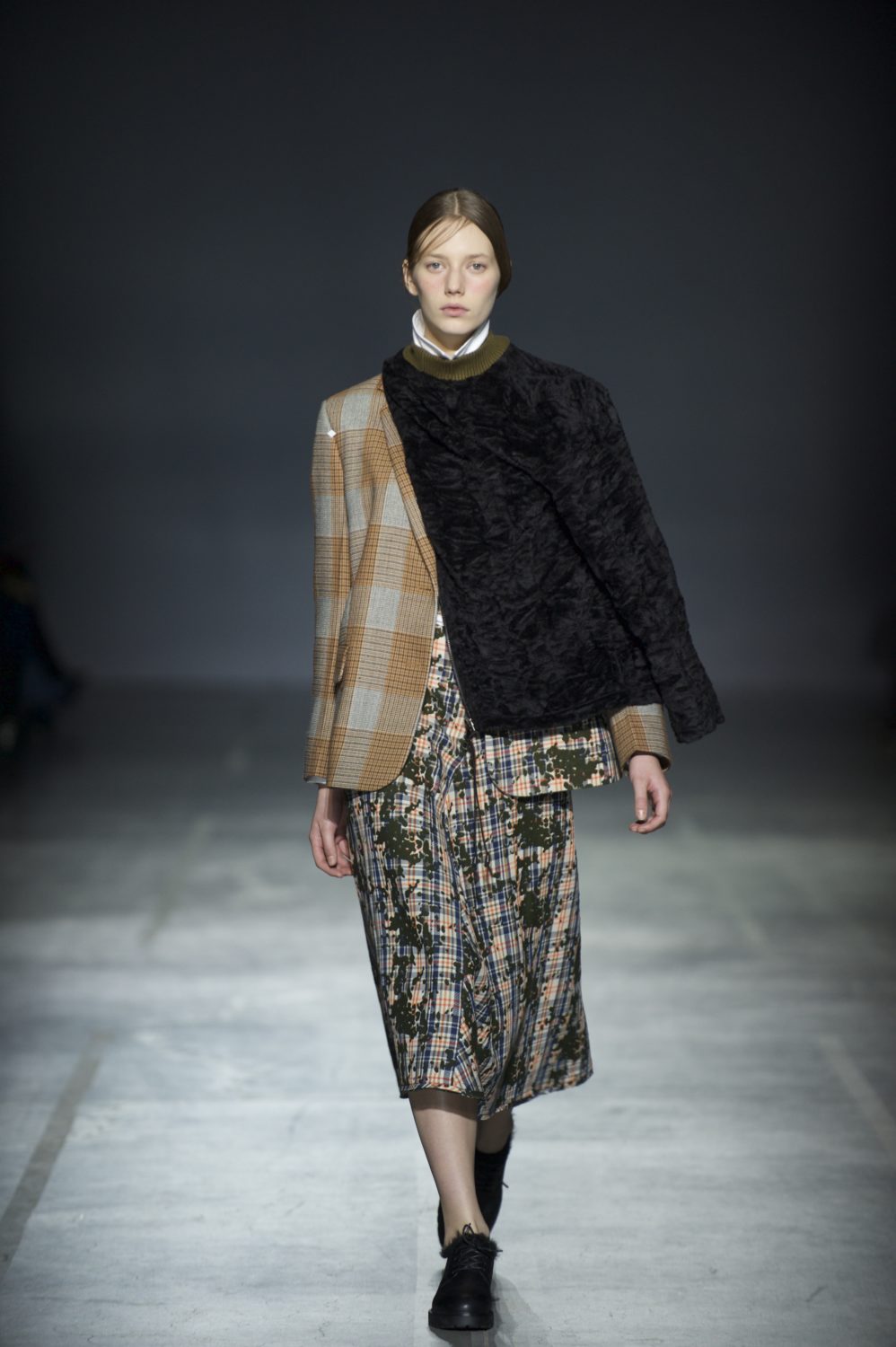 Przhonskaya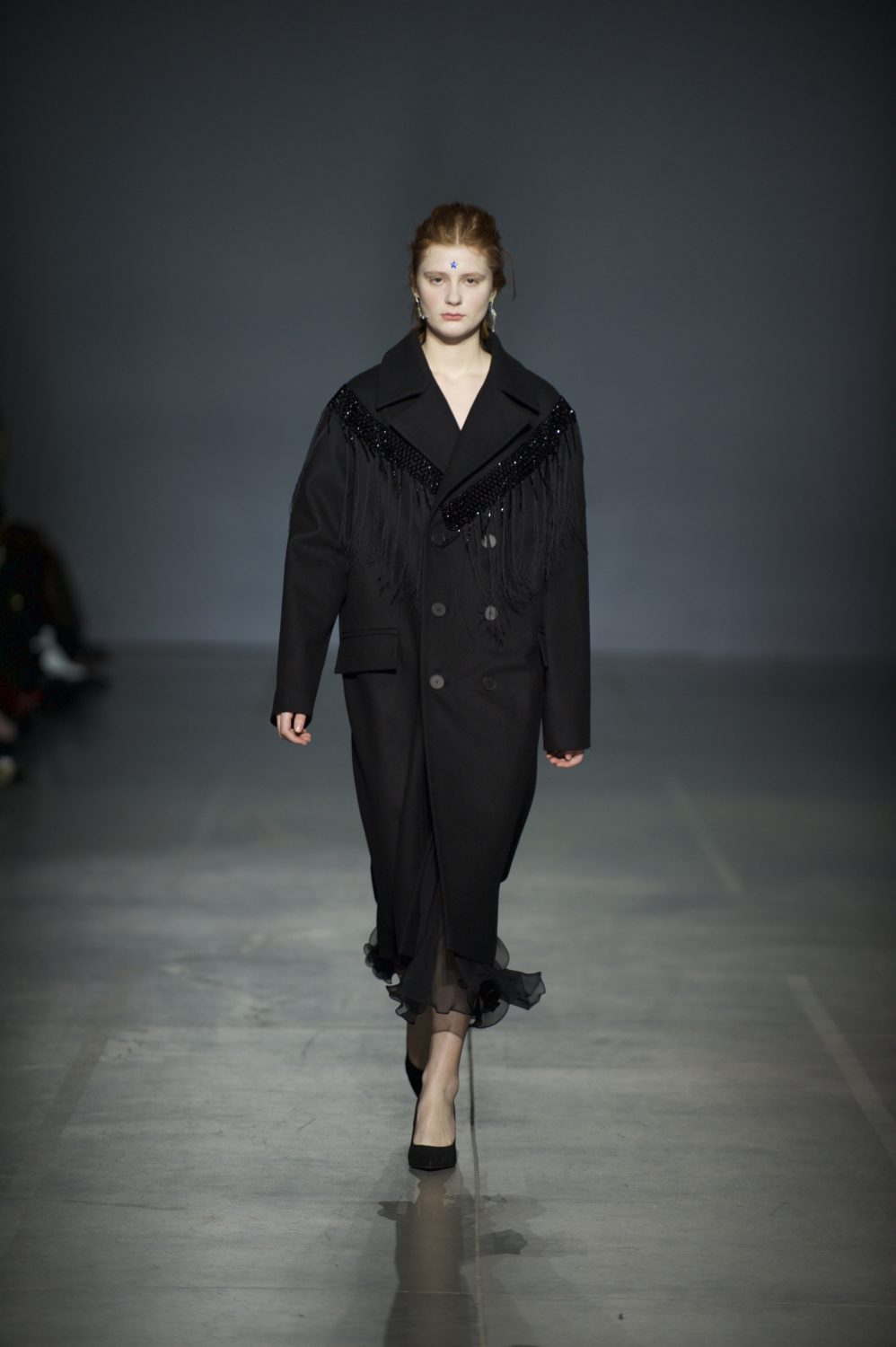 Artemklimchuk
The partners of the Ukrainian Fashion Week are  undisputed leaders in their respective industries, who share our values of modernity, authenticity, innovative creativity and sustainability: ABSOLUTE YACHTS, BMW, BRAUN, FAIRMONT GRAND HOTEL KYIV, FALKE, GLO™, GORENJE, MARY KAY, #PUDRACARD.