In an enchanting fusion of creativity and artistry, Henrik Vibskov and his team present an extraordinary Spring/Summer 2024 Studio collection, paying tribute to the ubiquitous box. This season, the Danish designer draws inspiration from the concept of "unboxing" to create a captivating narrative that weaves the allure of carefully packaged goods, the excitement of sending and receiving packages, and the symbolism of the boxes that shape our lives. The result? An exquisite and immersive experience known as the "Unboxing Waltz."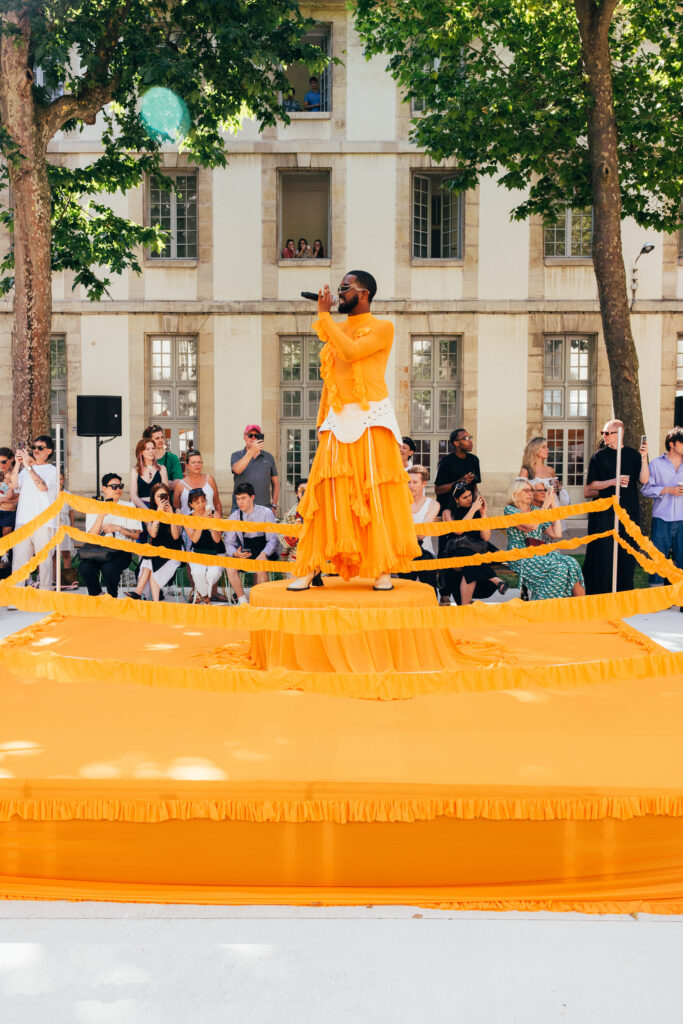 The Symbolism of Boxing
The collection finds its muse in the aesthetics of boxing, seamlessly intertwining this sport's imagery with the act of unboxing. As an unconscious reflex, the human mind categorises and sorts our surroundings, and the theme of unboxing physical parcels and the symbolic boxes we inhabit comes alive within the iconic features of a boxing ring. Stay up to date on the newest in the world of Fashion, Arts, Beauty and Lifestyle; Follow FAB on socials.
Embodying the essence of the "Unboxing Waltz," each garment exudes a unique and thought-provoking charm. Dresses and shirts surprise with front-to-back reversibility, echoing the excitement of opening an unexpected delivery. Garments feature playful details, mimicking the shape of box handles, and textured textiles reminiscent of bubble wrap, contrasting with structured, boxy styles. Woven textiles allude to the feeling of being "in transit" and "out for delivery," while prints showcase flattened, unfolded boxes, dynamic collages of boxing rings, and boxing glove flowers—challenging conventional norms with a touch of serenity.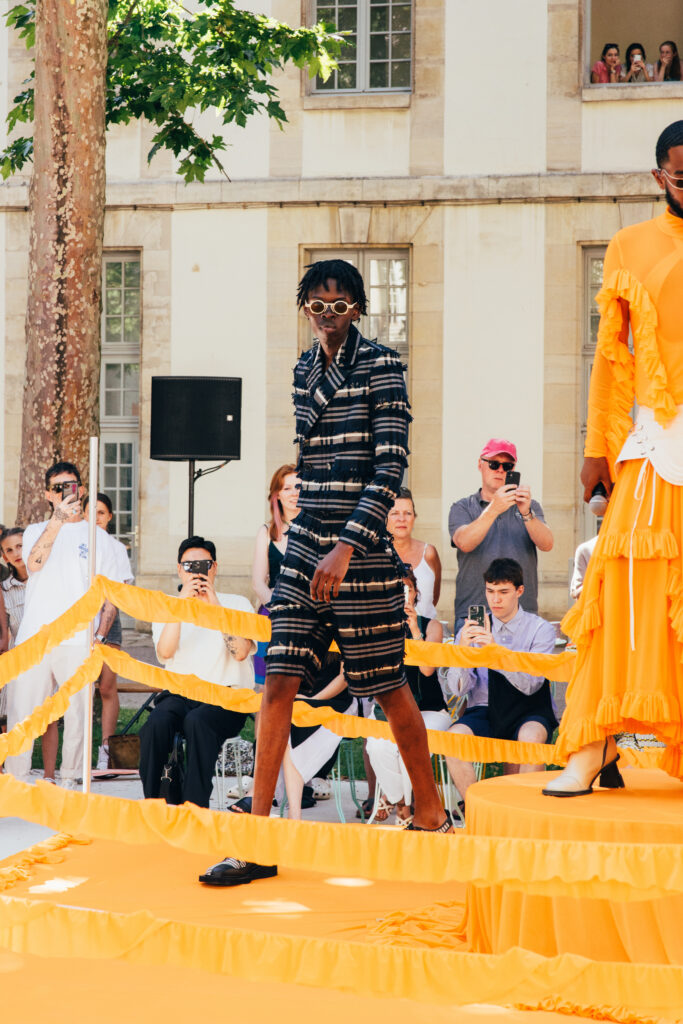 Henrik Vibskov's Eco-Conscious Elegance
An exciting collaboration with jewellery designer Vibe Harsløf elevates the collection to new heights with exquisite silver showpieces and accessories. Handcrafted silver birds and bandaids find form as pendant earrings, necklaces, and nose pieces, while headpieces adorned with cartoonish birds circling a knocked-out head add a playful yet profound touch. Read eFab Summer Edition now!
Henrik Vibskov's dedication to sustainability shines through in the SS24 Studio collection. With a mindful focus on responsible fashion practises, 83% of the garments consist of certified fabrics, a testament to the brand's commitment to eco-consciousness. Certifications such as GOTS Organic, GOTS Made with Organic, GRS Global Recycled Standard, and the use of nontoxic dyes and prints underline the brand's mission to continually reduce its environmental impact.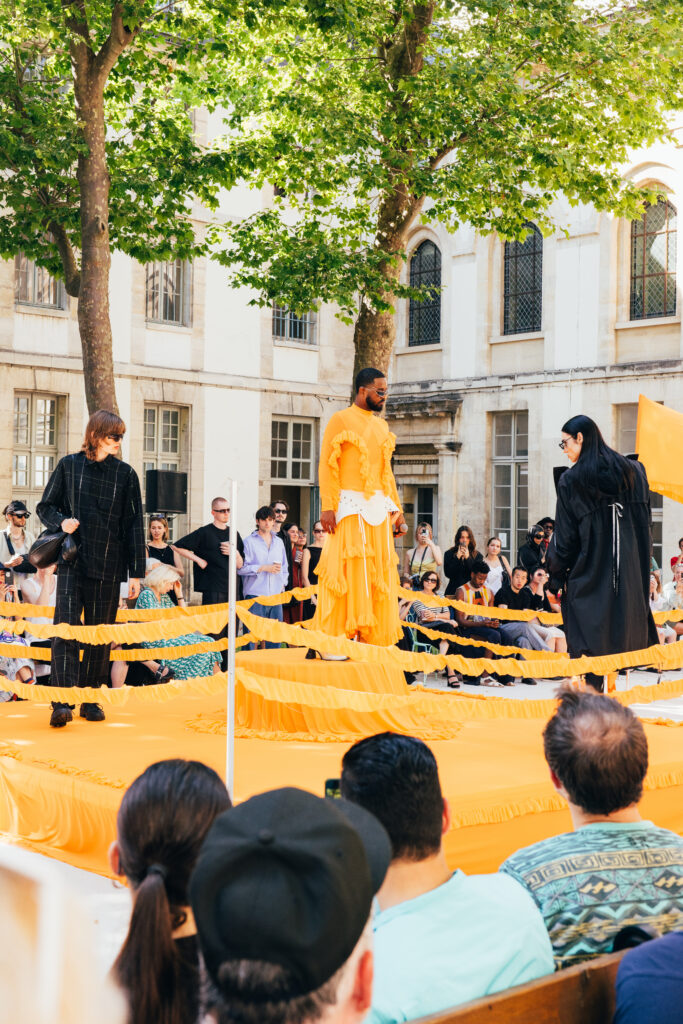 The Henrik Vibskov Boxing Arena: An Immersive Installation Like No Other
Stepping into the Vibskov boxing arena, visitors are transported to a world where the ring itself is soft, fringed, and alive. Guided by the Ring Announcer, the audience is introduced to fighters who grace the stage within ever-changing boxing rings, enchantingly dancing the Unboxing Waltz around them. This immersive installation exemplifies Henrik Vibskov's extraordinary creativity and imagination, showcasing his innate ability to transform fashion into a captivating form of storytelling.
In summary, through this inspired collection, Henrik Vibskov demonstrates that fashion is more than just clothing; it is an art form that ignites the senses and evokes emotions. The Spring/Summer 2024 Studio collection weaves a narrative that celebrates the art of unboxing, inviting us to explore the beauty in the ordinary and the magic of the boxes that surround us.