The Zalando Sustainability Award recognises brands that promote positive change and contribute to a more responsible fashion industry. The award, which is open to designers worldwide, is intended to encourage designers to explore innovative solutions and share forward-thinking ideas that minimise the impact of the fashion industry on the environment.
As in previous seasons of the strategic partnership between Zalando and Copenhagen Fashion Week, the jury picked winner based on their commitment to improving the impact of their products through the materials they source and the production practises used to produce their collections. The winner will get a prize of 20,000 euros as well as a collaboration with Zalando to create a unique capsule collection.
Zalando Sustainability Award Winner: STAMM COLLECTION 3, FW 2023 'Inner G'
The collection is designed for both men and women, with organic silhouettes that allow for personal style and layering. The primary silhouette is designed in a pattern STAMM calls "Fly," in which the sleeve structure is blended into the back, creating an organic shape that embraces mobility and comfort.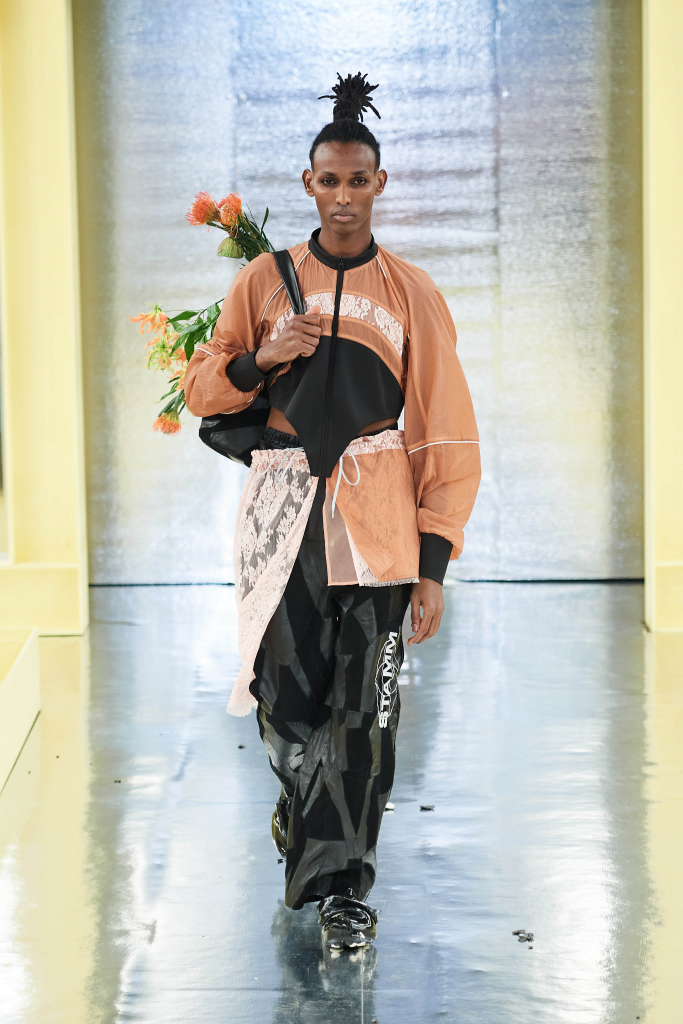 The fabrics are balanced and combined with natural and organic handspun cottons and recycled lightweight man made fabrics. Handspun Indian Khadi is dyed with tree bark, yellow pomegranate, and natural indigo. STAMM let these meet recycled lightweight polyesters or nylons filled with RDS sourced down or kapok filling. The key is in the meeting between the two different trails of fabrics. There's also the new introduction of recycled leather made from patches.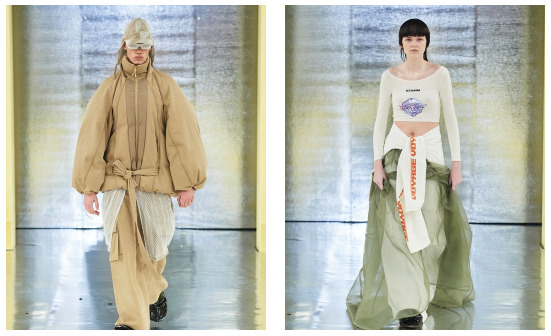 We are all more alike than unalike, We need humanity and connection
Elisabet notes, "It refers to bringing yourself across; it refers to Guru, to "GOAT," to being a "G" in any way you are a "G." As I bring myself into my work, the collection reflects a personal journey, which I believe collides with one that many will sense. The feeling of liberation after having been blocked for some years, the balance of walking with both peace and yet with an inner fire (I'm Aries). I wish to let people see my vision while they also sense their own, as that is the kind of fashion I like. One that invites and brings excitement to bring yourself, and not one that determines a one way rule of how to dress, or how to be and belong. Unity is key. The value of believing that we are all more alike than unalike, the wish to break boundaries by working across countries and borders—we need humanity and connection. Being connected not only to a community of like-minded people but to oneself In that sense we want to bring something universal without distinctions."
Zalando's Director of Designer & Luxury, Lena Sophie Röper, says: "We are delighted to be able to announce STAMM as the fifth winner of the Zalando Sustainability Award at Copenhagen Fashion Week AW23. The craftsmanship and embroidery on the leather styles, as well as the complex construction of the down jackets, were a highlight."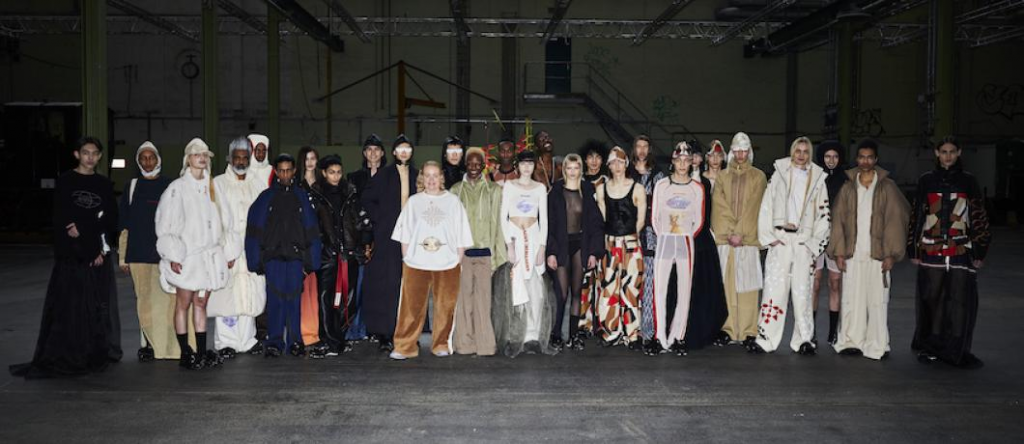 The concept and creations bring this across through the designs and also through the brand's interest in exchanging. These human values that refer to consciousness and connection are brought into the designs by various creative dialogues between Elisabet Stamm and other creatives. The artworks, music, and jewellery showpieces present collaboration exchanges between Elisabet Stamm and illustrators, artists, and musicians from across the world.