Some years back, fashion retailing and shopping for clothes were tedious tasks. For shoppers, they would have to visit a physical store and sift through endless racks of clothing in search of the perfect outfit. The whole process was a daunting task that left many disheartened and discouraged from shopping altogether. Even worse, the struggle to find clothing that fits was a constant source of frustration. But technology has put that behind us, not just in the fashion industry alone but in all retail businesses.
Rapid technological advancements are shaping the future of fashion retail, transforming the shopping experience in a variety of ways. Technology is revolutionising the retail industry and changing how consumers shop, from augmented reality (AR) and virtual reality (VR) to artificial intelligence (AI) and the Internet of Things (IoT). Focusing on the fashion industry, it is easy to see how technology has transformed our shopping experience, allowing us as customers to interact with brands, discover and purchase products, and personalise our shopping journey.
In this article, we'll delve into how technology is transforming the fashion industry's shopping experience, examining a few of the ways in which customers can now shop for fashion in a more immersive and personalised way.
E-Commerce and Fashion Retail: Personalised Recommendations, Virtual Try-Ons, and Simple Payment Methods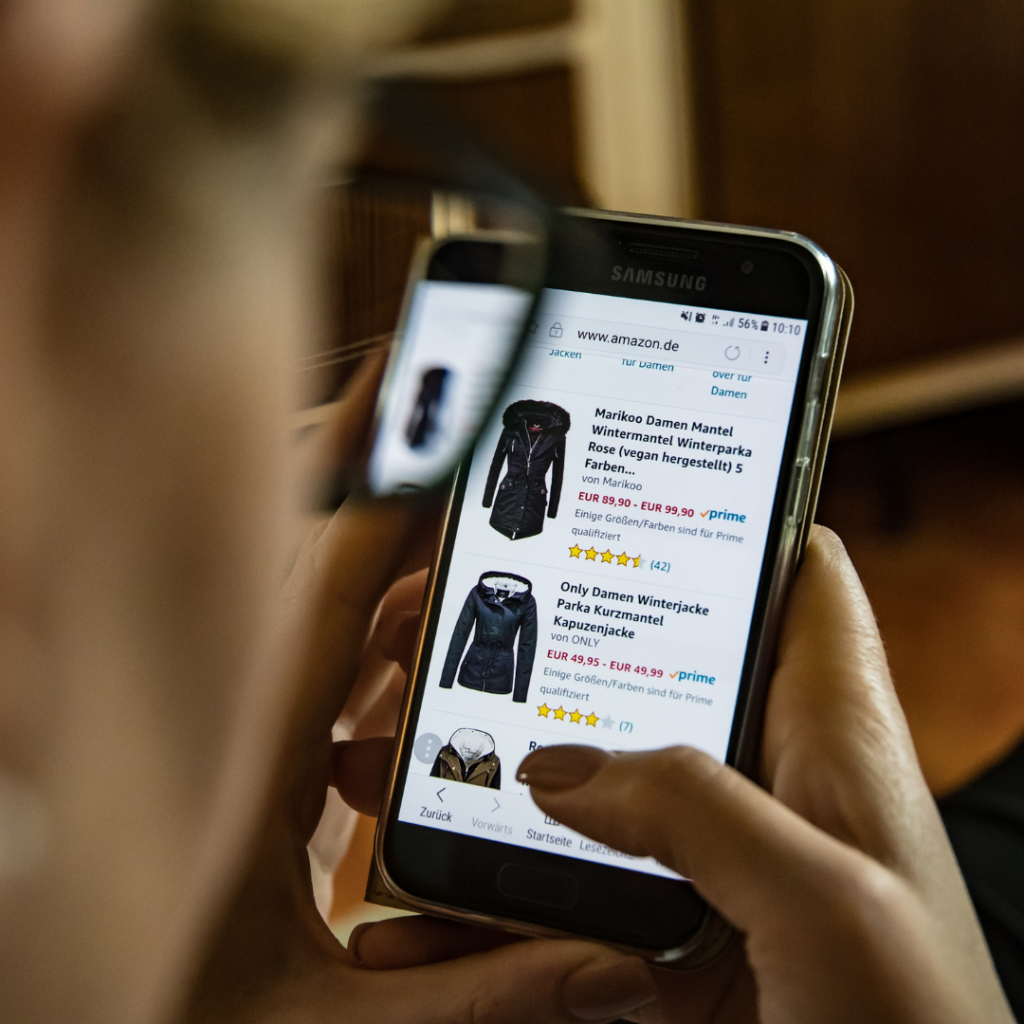 The advent of modern technology has heralded online marketplaces for customers. In fashion retail, e-commerce has become the norm, allowing customers to shop for clothes and accessories online from the comfort of their own homes. Online marketplaces provide a diverse range of products, personalised recommendations, virtual try-on features, and simple payment methods. Unlike before, the customer does not need to spend hours sorting for their preference.
Now the computer recommends clothes to us based on our previous selections, and the ease that comes with this cannot be overemphasised. Also, AR and VR technologies are being used to create immersive online shopping experiences in which customers can virtually try on clothes, visualise how they would look in different outfits, and even walk through virtual stores. This is a perfect experience for customers to see how a garment would fit them.
Mobile Shopping Apps: Fashion on Your Fingertips
There are days I go online on my phone to browse and feed my eyes with trending fashion, and within a few minutes I am already adding three or more jackets or shirts to the cart. I have a half-dozen mobile shopping apps on my phone that belong to different fashion brands. Stay up to date on the newest in the world of Fashion, Arts, Beauty and Lifestyle; Follow FAB on Instagram.
Mobile shopping apps have grown in popularity, offering consumers a seamless shopping experience on their smartphones. These apps include personalised recommendations, simple browsing, and one-click purchasing. Some apps also use AI and machine learning algorithms to analyse consumer behaviour and preferences in order to provide more accurate and relevant product recommendations. Any serious fashion retail brand would take advantage of this technology in the quest to provide a seamless purchasing experience to customers.
The influence of social media on setting fashion trends can never be overrated. And many fashion retail brands have seized that opportunity to sell their products directly on platforms such as Instagram, Facebook, etc. Social media platforms have evolved into powerful tools for fashion brands to connect with consumers and sell products directly to them. Consumers can use social media shopping features to buy products directly from social media platforms, eliminating the need to visit separate websites or online stores.
Fashion retail brands also use social media influencers and user-generated content to promote their products, making the shopping experience more interactive and engaging.
Virtual Fitting Rooms: Try Clothes Without Leaving Home
This is particularly exciting to me. Though it is already being used in developed countries, virtual fitting rooms are not yet popular in some countries. Virtual fitting rooms use AR technology to enable consumers to try on clothes virtually. Customers can upload photos or use the camera on their device to see how different clothes would look on them without having to try them on. Virtual fitting rooms allow customers to make more informed purchasing decisions while also reducing the need for returns due to sizing issues.
Seamless Shopping: How Omnichannel Retail is Blurring the Lines Between Online and Offline Shopping Experiences
Technology is enabling fashion retailers to provide a seamless omnichannel shopping experience in which customers can switch between online and offline channels with ease. Customers can, for example, browse products online, try them on in-store, and then order them for home delivery. Retailers are integrating their online and offline operations with IoT devices, mobile apps, and RFID tags to provide a consistent and convenient shopping experience across all channels.
With the speed that technology advances every day, it is certain that our shopping experiences will continue to be transformed so as to ensure more comfort for consumers. This should be a sermon to new and intending fashion entrepreneurs that they need to integrate technology into their fashion business as early as possible. Technology is the future of retail business, and it keeps influencing the way people shop for clothes and other accessories in the fashion industry.
Related