The Max Mara 2020 Resort Collection was shown on the 3rd of June at the Neues Museum in Berlin. The sandy, archaeological color palette of the 2020 'RESORT' collection was in sync with the museum, which contains one of the world's most precious collections of prehistoric artifacts.
The creative director, Ian Griffith, is a long-standing fan of Berlin. His looks might not give it away but the 57-year-old designer was a bona fide club kid in the 80s. In an interview, he once said, "I remember the times when I was a club kid. Back then we dreamt of everything." Thus, he decided it was the perfect location to invite a swarm of fashion press to see with their own eyes the impressive modern art collection that fills the Max Mara headquarters in Reggio Emilia, a small town near the city of Bologna, in Italy.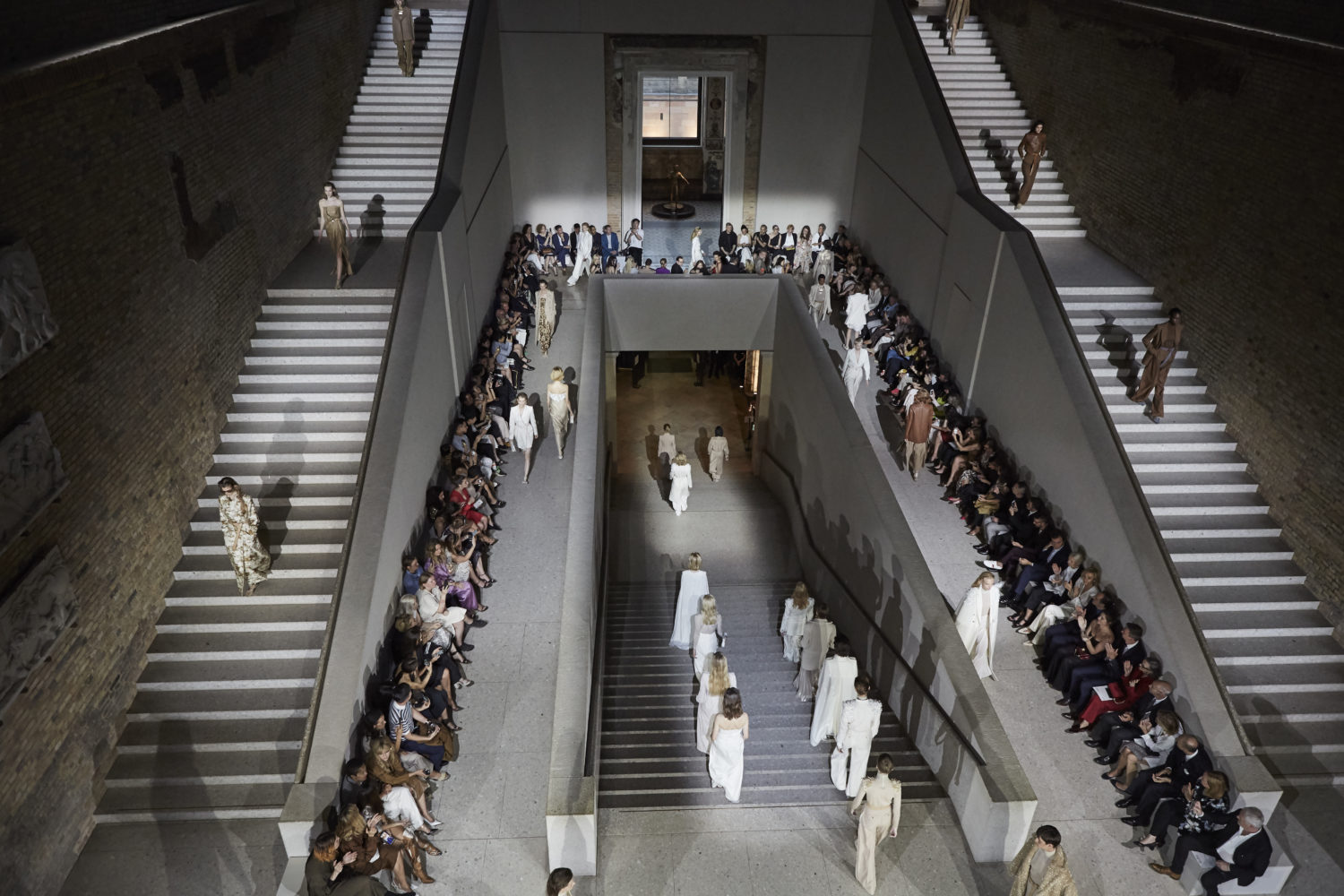 The fashion critiques have already called this collection 'Bowie-inspired' referencing the numerous sharply shouldered silhouettes. Max Mara has traditionally been dressing professional adult women rather than the 'It' girls. In recent years the brand has managed to elevate its line with couture concepts while still remaining true to its identity. What has changed? Well, they have finally shown us that their brand identity is not a barrier to being a seriously glamorous player in the industry. The previous Resort show turned heads and this year's show didn't fall short.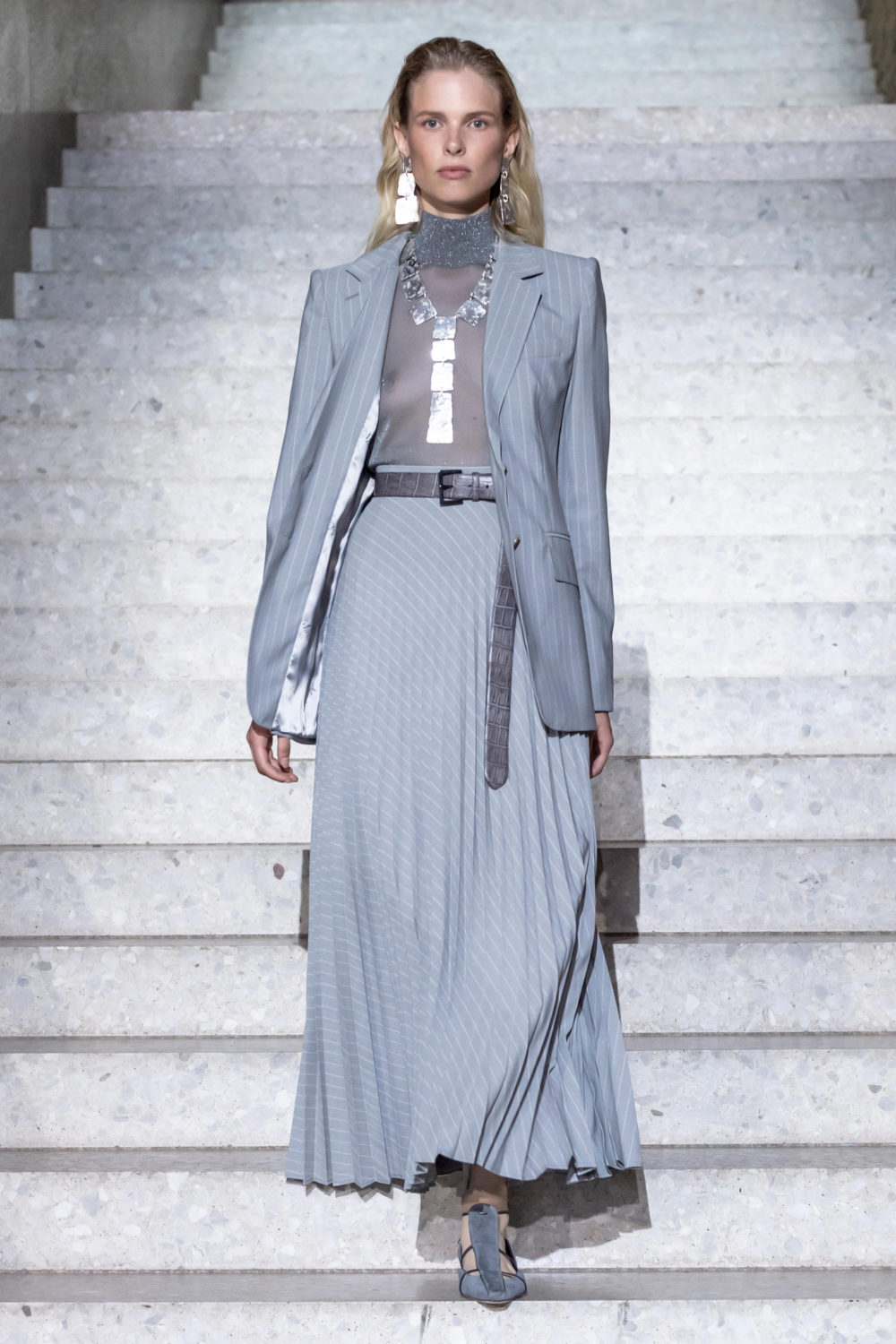 Muse for this collection was native Berliner Marlene Dietrich. Dietrich explored the idea of gender fluidity in clothing decades ahead of her time, sporting men's suits in 1930. "Nevertheless, even though she wore a man's suit she was still one of the most highly paid actresses in the world," said Griffiths in an interview with WWD after the show. The loosely flowing pants were seen on most models and are reminiscent of both Dietrich and Bowie. "I've always worshipped Marlene Dietrich," Griffiths said after the show. "She was such a courageous individual and very similar to David Bowie. They both had that enigmatic gender fluidity.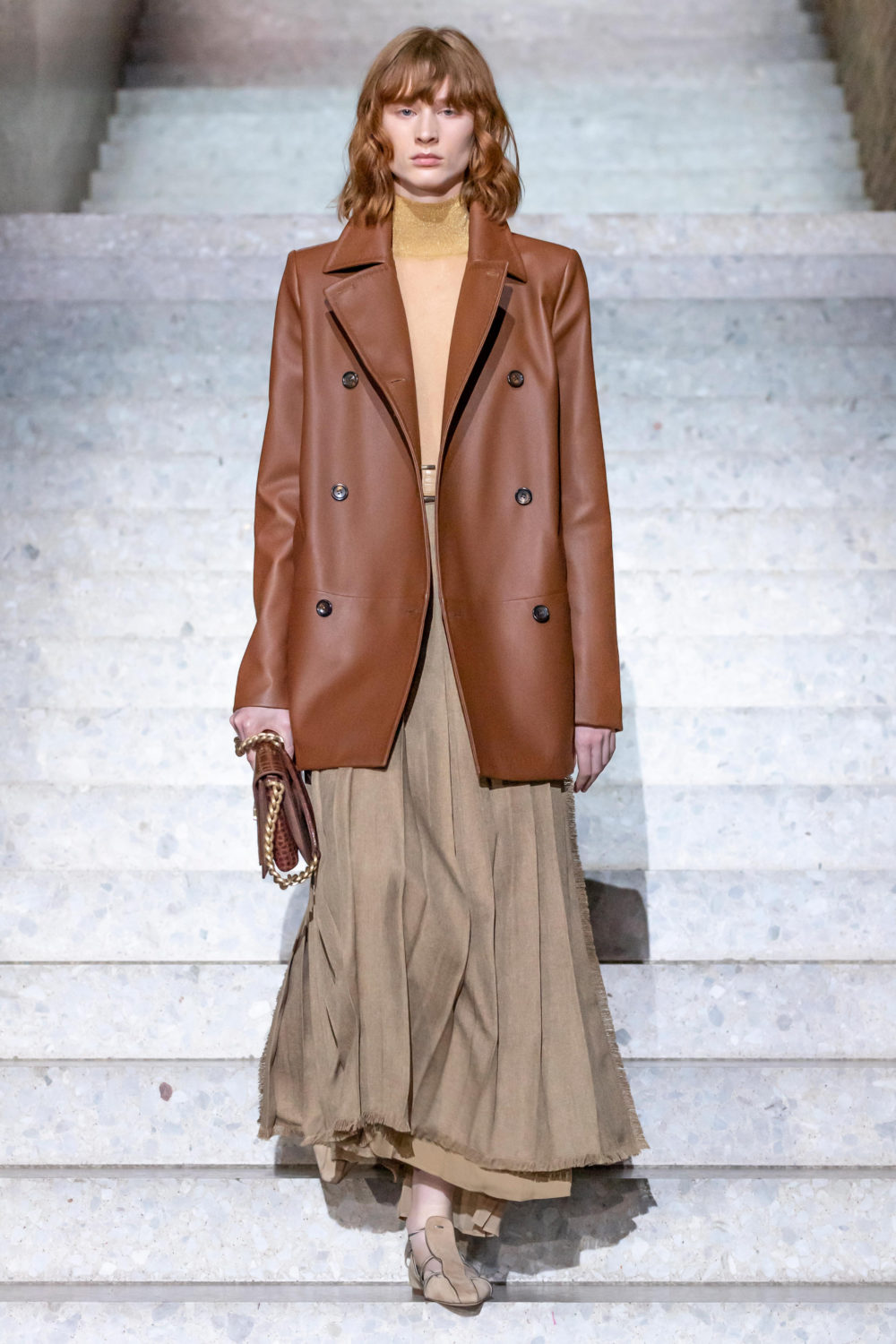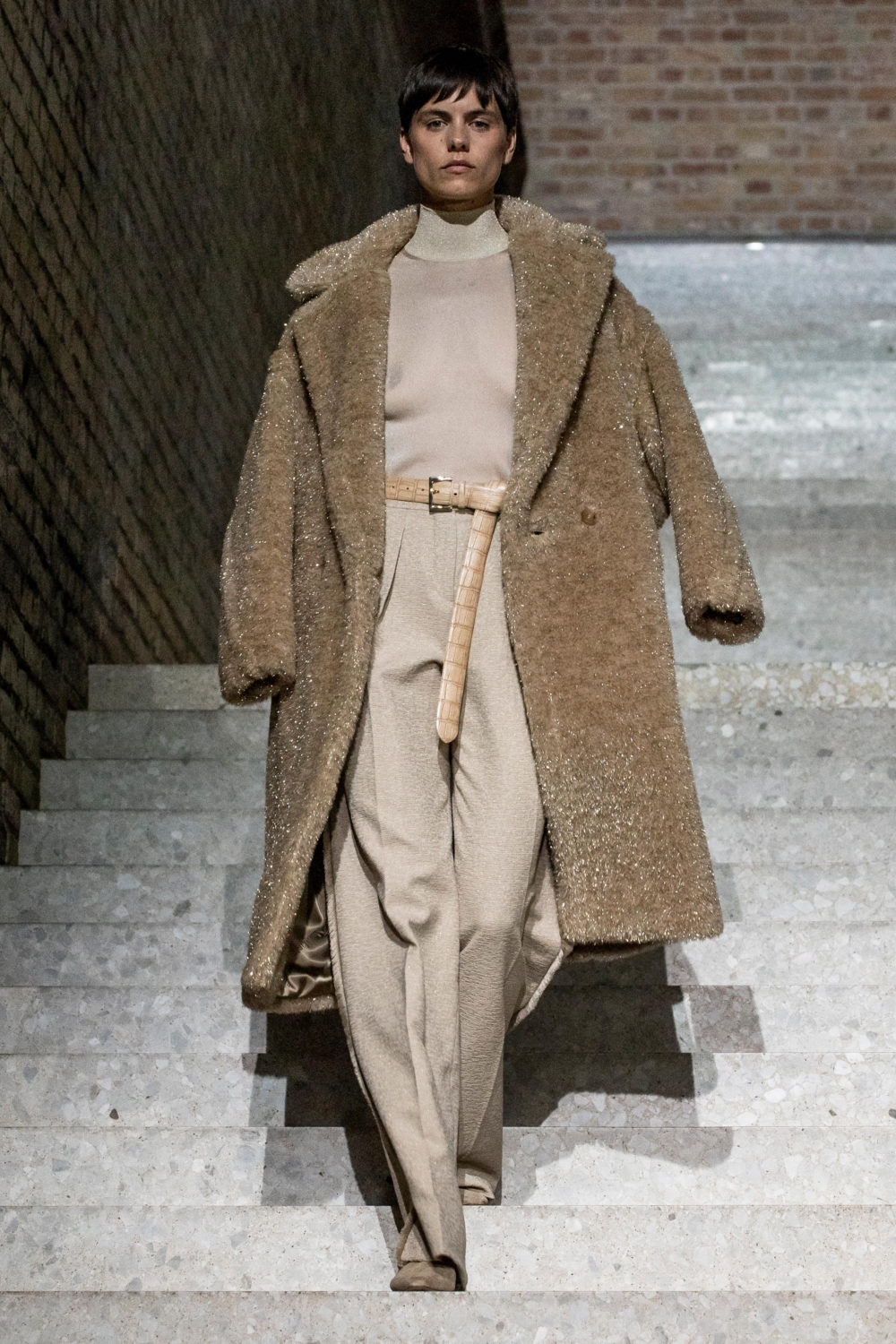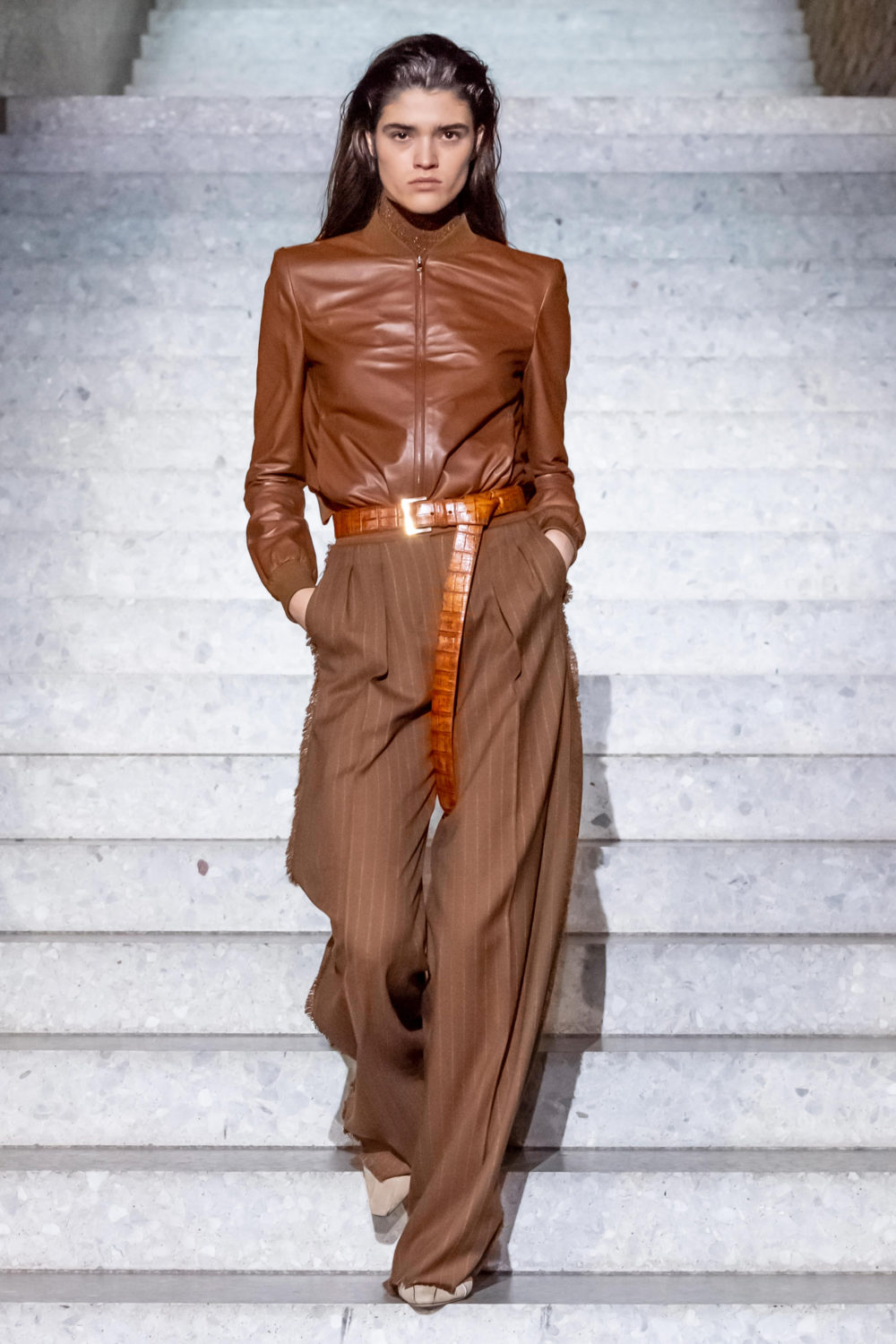 The camel cashmere wool blend coats – Max Mara's signature – were presented in a chalky sandstone color to compliment the wide double staircase in the museum's central hall, which formed the first part of the catwalk. A so-called Berlin Coat was made in the style of Dietrich and covered with embellishments crafted by Meissen – the German porcelain factory – whose trademark snowball blossoms inspired the collection.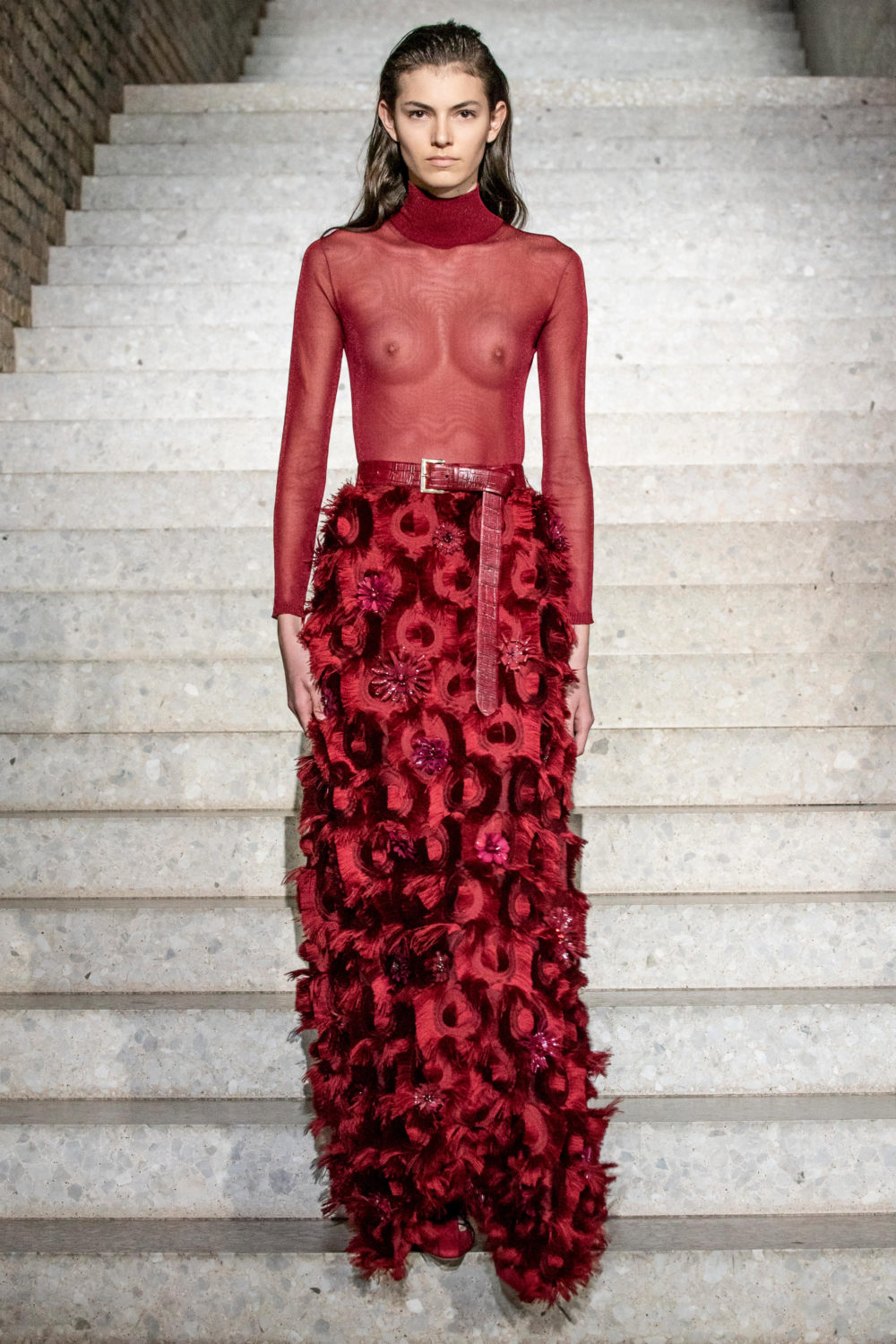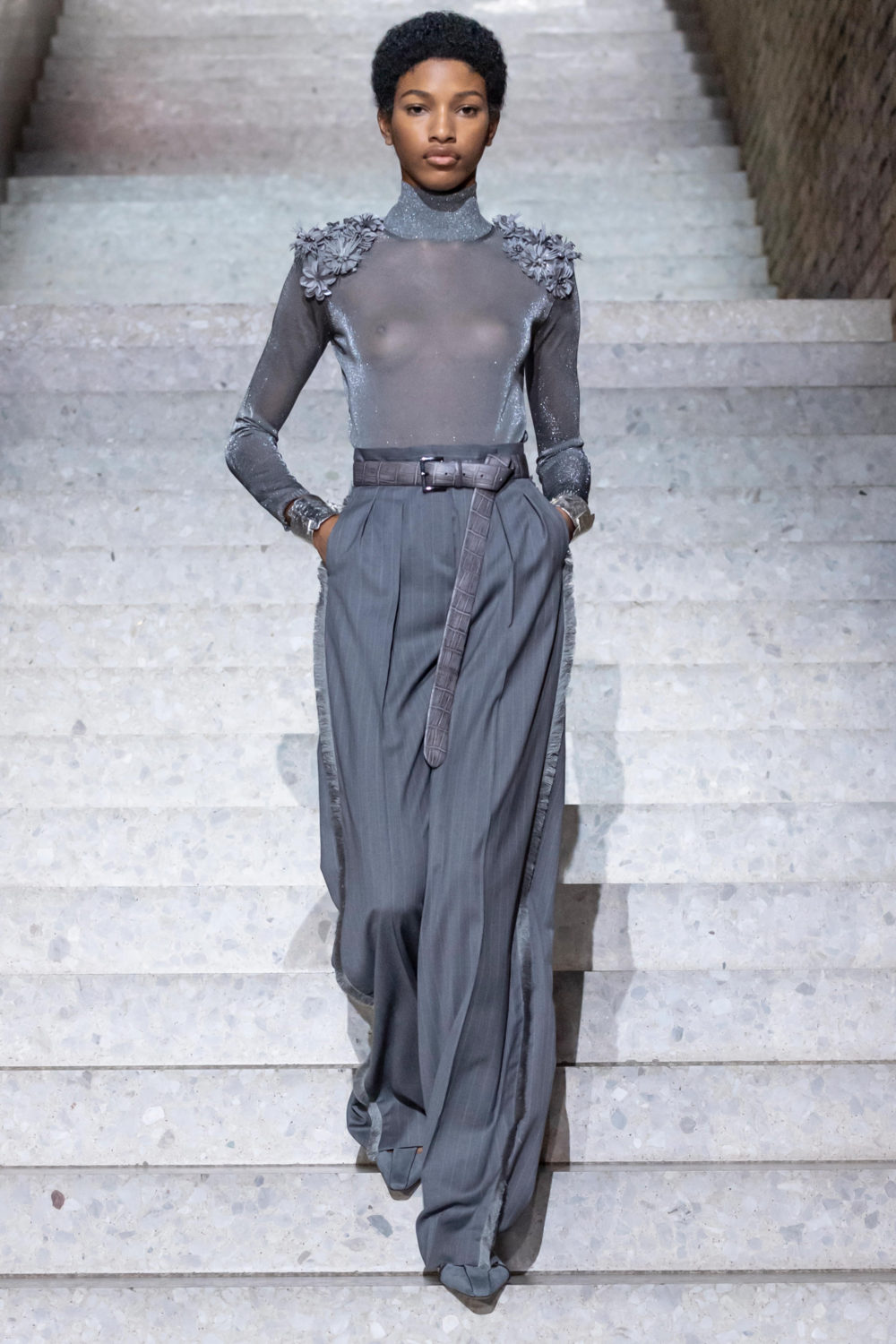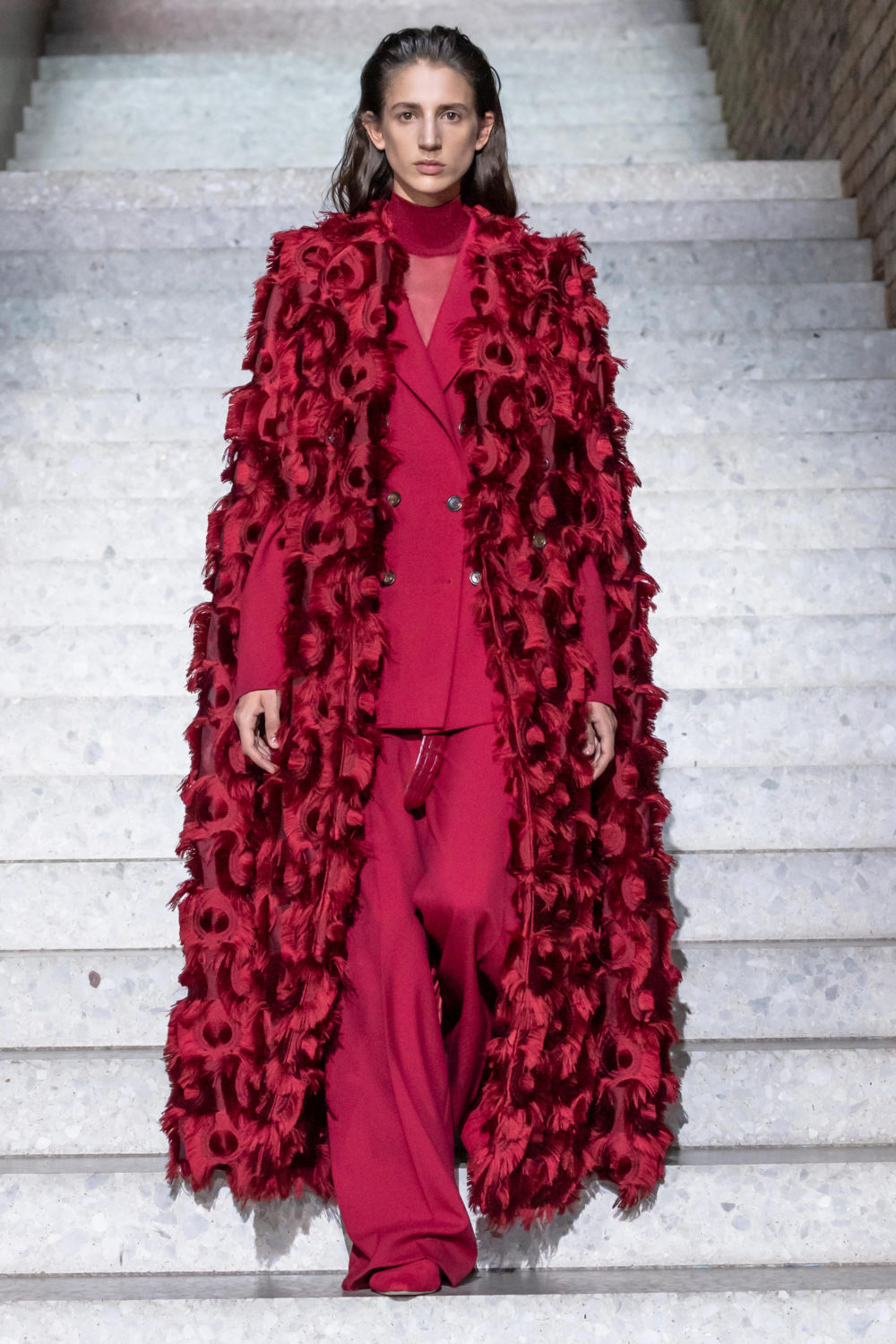 Griffith told WWD: "It's been one of my lifelong ambitions to do something about Berlin or in Berlin, ever since my day in art school in the Eighties.  I was fascinated by Bauhaus, Marlene Dietrich, and the Cabaret. Berlin's contribution to contemporary culture is so enormous and it deserves recognition."