Spring summer of 2018 is definitely serving us with an eye-popping bouquet of florals freshly picked up from a beautiful garden.
An eccentric ''Garden Party dress code'' evolves with pretty ladylike dresses scattered with delicate florals drenched in light pastel shades. This season delivers a sense of occasion dressing in traditional feminine silhouettes, expressing a decadent character and individuality for a garden party dress code. Designers reinvigorated summer dressing for all occasions this season, bringing attention to innovative fabrics and lifestyles.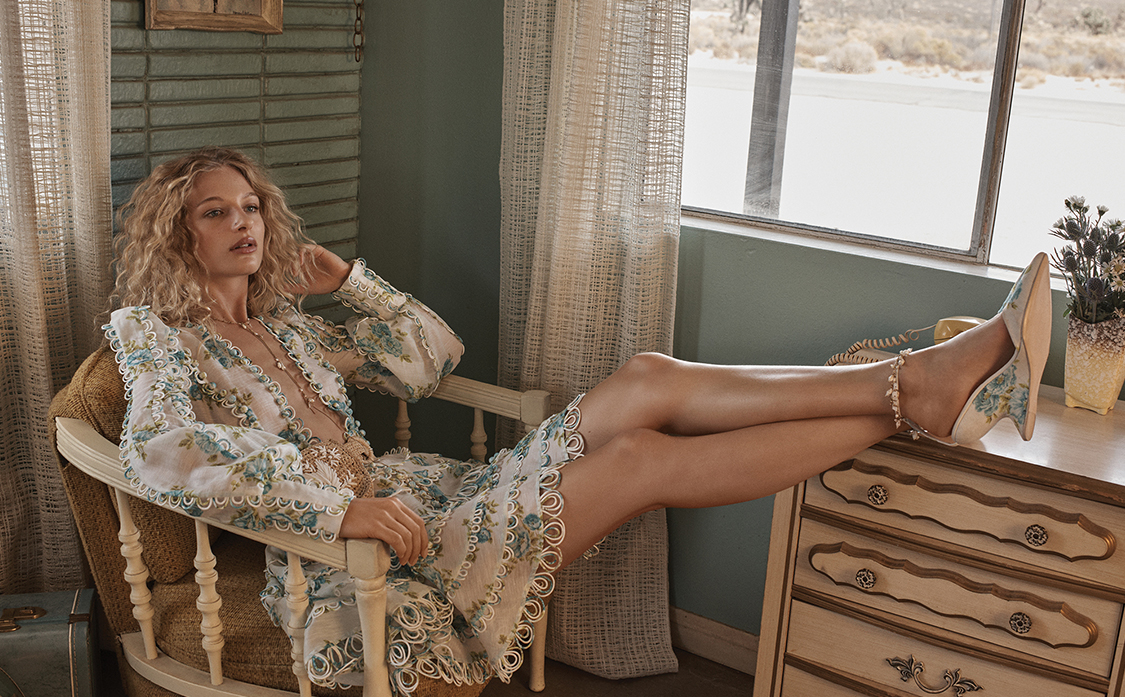 Whimsical and ladylike, floor-skimming dresses use sheer fluid silk and ruffles to create movement, with an eccentric appeal. Pretty florals in pastel colours allow lightness to be carried through the soft silhouettes. Floral motifs appear gently dissolved and diluted as watercolour-esque finishes lend bold blooms a delicately abstracted effect. Volume has led to becoming more wistful and light-hearted for a youthful high tea. Ruching is an essential detail, strategically placing volume and movement at the waist, wrist and bust. Note the soft hues of a spring garden on lightweight chiffon.
Check out mofre Trend Reports here.