Dr. Jart+ is one of many K-Beauty Brands that are taking the world by storm. It has everything a beauty junkie loves: great formulations, packaging to die for and priced in a way that will not leave you completely broke.
This particular line, Ceramidin, has a wide range of products that feature Ceramides as a star ingredient. Ceramides are naturally occurring lipids on our skin that are responsible for water retention (among other stuff). This is great because this cream has microcapsule ceramides that hydrate the skin from the within, preventing chronic water loss. So, as you can imagine, this works wonders on dehydrated skin and as a bonus, it will improve the overall tone and texture of the skin (yes, please!) as well as keeping your skin barrier healthy and in shape.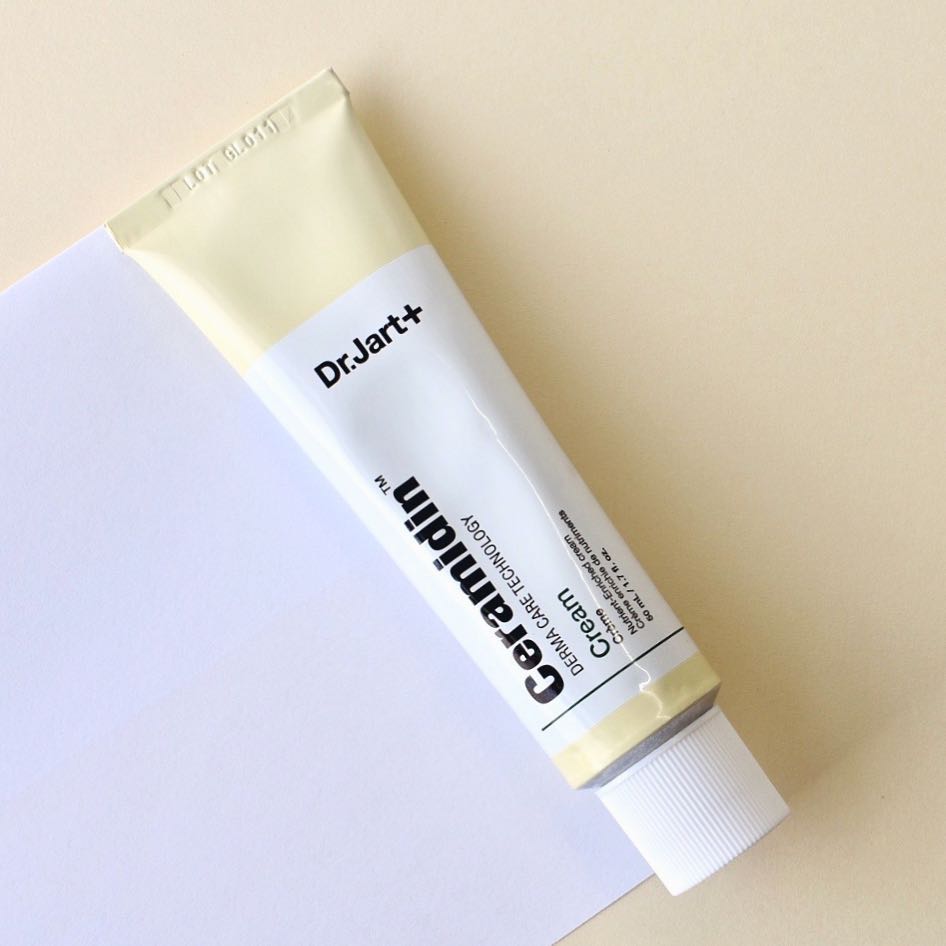 As an oily/combination person, the texture of this cream was a bit scary even though it is described on the Dr.Jart+ website as a light moisturizer. Somehow, when I squeezed it out of the tube it looked a bit thick, but that 'thickness' was immediately gone, it just melts into the skin and it absorbs in no time. There's absolutely no sticky feeling, just plump and happy skin. It didn't make me oily, neither greasy and it didn't clog my pores, which can be a nightmare with some other creams. As for the fragrance, it is not overpowering, even though it can come off as a bit medicinal, but it doesn't linger so all good.
I started first, out of fear, by using it as a night cream, but I upgraded it for both day and night for the colder months. I finished the first 15mL tube and now am currently using the full-sized product (50mL) non-stop. I love it sooo much!
I do really think this cream is suitable for everyone, boy, girl, adult, kid, literally everyone, with all skin types and ages, you, your mom, your nephew, whatever really! I don't think this little dude should be categorized as a winter or summer moisturizer, it is great and you should use it, however, the hell you want. The most important thing is keeping your skin glowy and healthy!
Good to know: This cream is formulated with no: parabens, sulfates and phthalates. It is vegan and dermatologist tested.
Ceramidin Cream available here.