Black seems to be the safest colour in fashion. Wear black pants, and you can put any colour of the rainbow on them. It's good to play it safe, but really, black does get boring. Why not grey pants too? Other colours are there for us to put some personality into our style. Grey, just like black, is a versatile colour; style it right, and it will elevate your style more than you imagined. Grey is a great colour to experiment with if you decide to step out of your comfort zone. With grey pants, you can create different ensembles and make bold fashion statements. Let's explore some of the possibilities that grey offers you. They are nothing short of sophisticated elegance.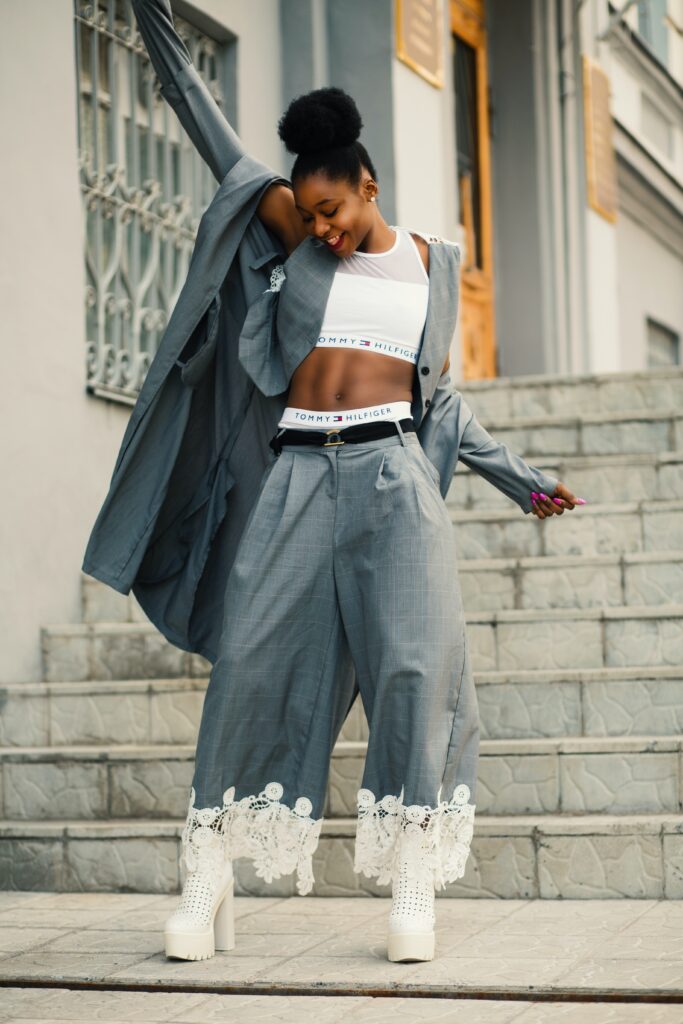 Pop your grey
If you were thinking of pairing it with a black shirt or blouse, hold the thought. Why would we put away the black pants to pick up a black shirt? Go for some bright colours and pop the grey. Depending on your skin tone, choose the shade of bright colour that best suits your skin tone. Create a harmonious contrast against the grey pants with your shirt. You can go with colours like blue, green, red, or yellow. These colours pop against the neutral grey and make you look bright and alert.
Safe Monochrome
One of the simplest ways to wear a grey pant is to choose from the monochrome palette. Monochromes are a fine touch of elegance. It's a safe and convenient option to go with. Get creative, make your choice from the shades of grey. Wear it as a button-down shirt or a t-shirt with blazers. Play around with the colours and just have fun. Be the First to Experience the Exquisite Spring/Summer Issue of e-fab; Join the Fab community now!
Classy Elegance
Grey can just as well be the new black. Grey pants can exude the kind of class and elegance that black pants do. If you have to go to a formal event, you can throw a properly tailored blazer on your grey pants, and you are good to go. If you don't trust a blazer, then you can also wear your grey pants with a shirt and a tie.
Burst of Patterns
Grey pants provide the perfect background to style patterns on. Try out pattern shirts with stripes, polka dots, or something floral. It makes the grey pants and the entire outfit more interesting. Make sure that the choice of patterns goes well with the shade of grey pants that you have. We want to make it fun and interesting, but not too chaotic or ridiculous. Stay up to date on the newest in the world of Fashion, Arts, Beauty and Lifestyle; Follow FAB on socials.
Layer
Outfit layering is fun, it's an amazing way to add depth and style to your outfit. You can experiment with different colours, patterns, and textures to go with your grey pants. Start with a t-shirt underneath a bomber jacket to give off that luxurious, new-money vibe, or do something more complex and bigger. Layering is a good way to discover your personal style and explore the amazing world of fashion. Discover more tips on layering: What to wear to a concert: The best outfits for your big night out.
Related