June is seen internationally as 'Pride month' as more and more Fashion brands are releasing clothing and accessories in rainbow colors, demonstrating their support for the LGBTQ + community.  It is also the month in which the LGBTQ + community receives extra backing from various organizations. In the Netherlands too, shops and shop windows are increasingly highlighted with rainbow colors.
How it started:
On June 25th, 1978, two giant rainbow flags were erected into the sky in San Francisco.  For weeks prior to this, the flags' creator, a war veteran, drag queen and artist called Gilbert Baker, had been laboring away with fellow gay rights activists, sewing and dyeing the swathes of fabric.  Inspired by the American flag and the beauty of a rainbow, Baker's vision was to create a symbol that would be instantly recognizable and proclaim the power of gay people everywhere. It would capture the message championed by his friend, the openly gay politician Harvey Milk: Come out of the closet and be visible. Take pride in who you are. 

Some of the brands spotted on the catwalk:
Charles Jeffrey Loverboy
The themes in LGBTQ+ in Charles Jeffrey Loverboy's collection are pain and protest. Fantasies about the creative and scientific possibilities of body-modification are rife in fashion. Some of Jeffrey's models had facial prosthetics, others had a bundle of socks bursting out from under their coats.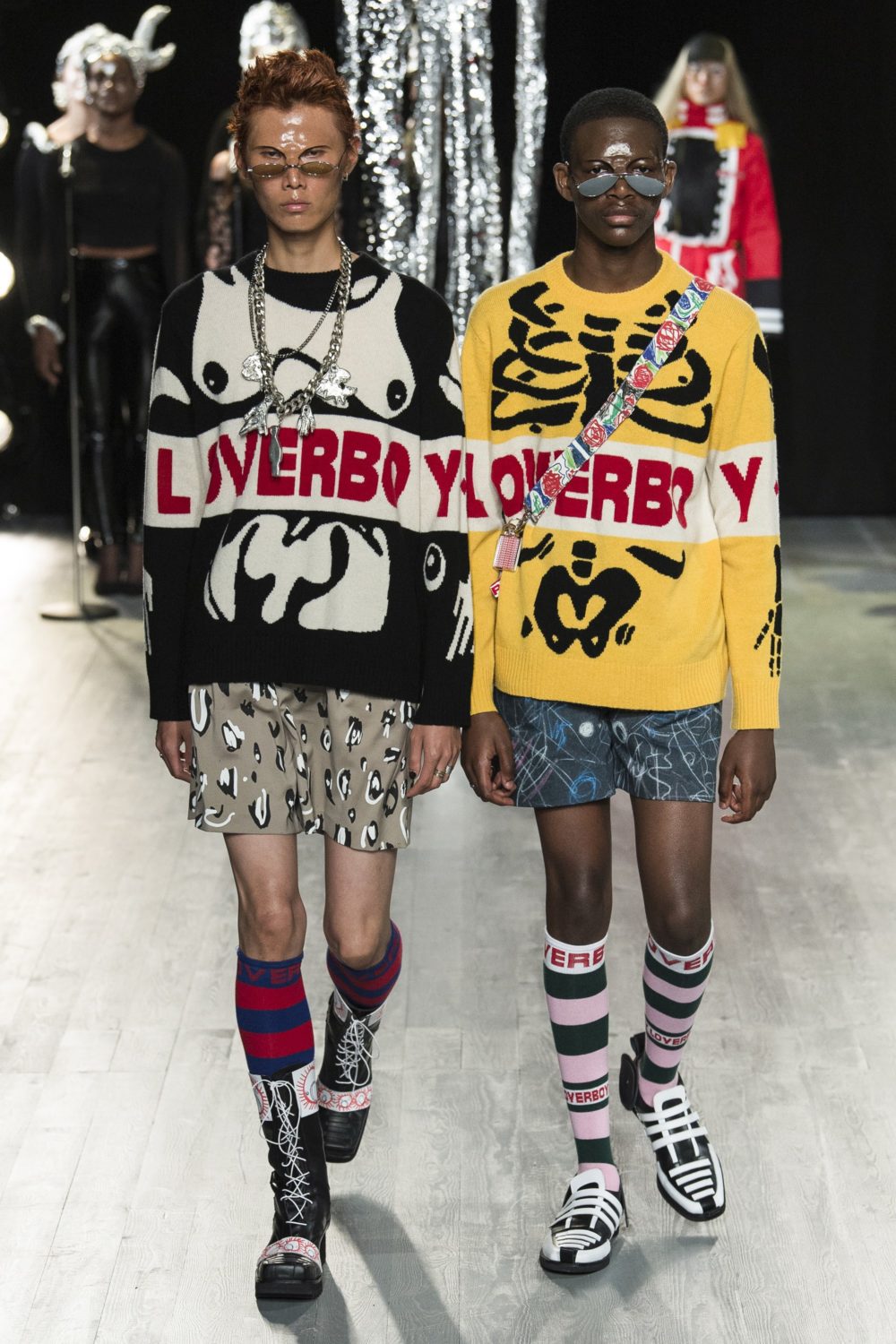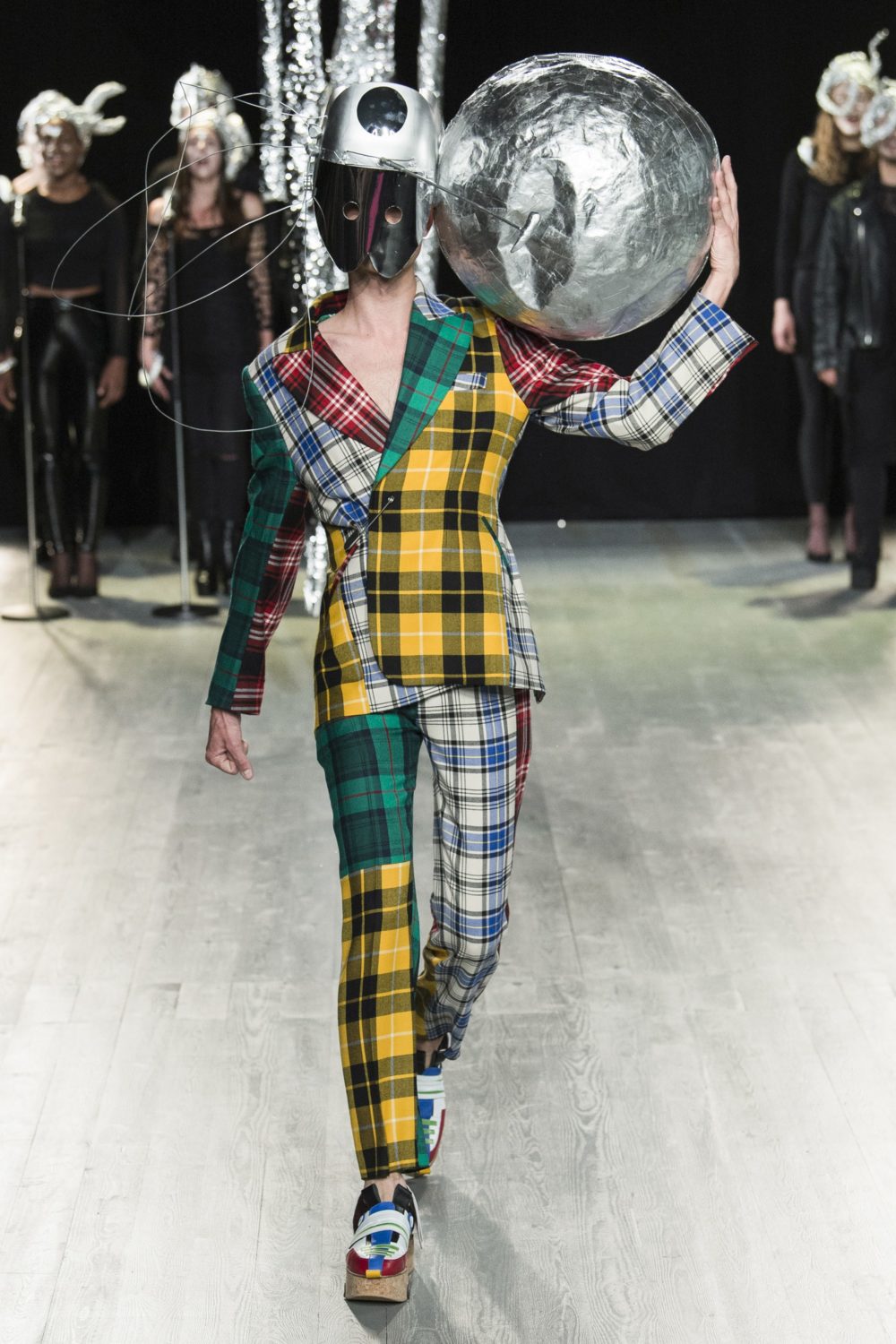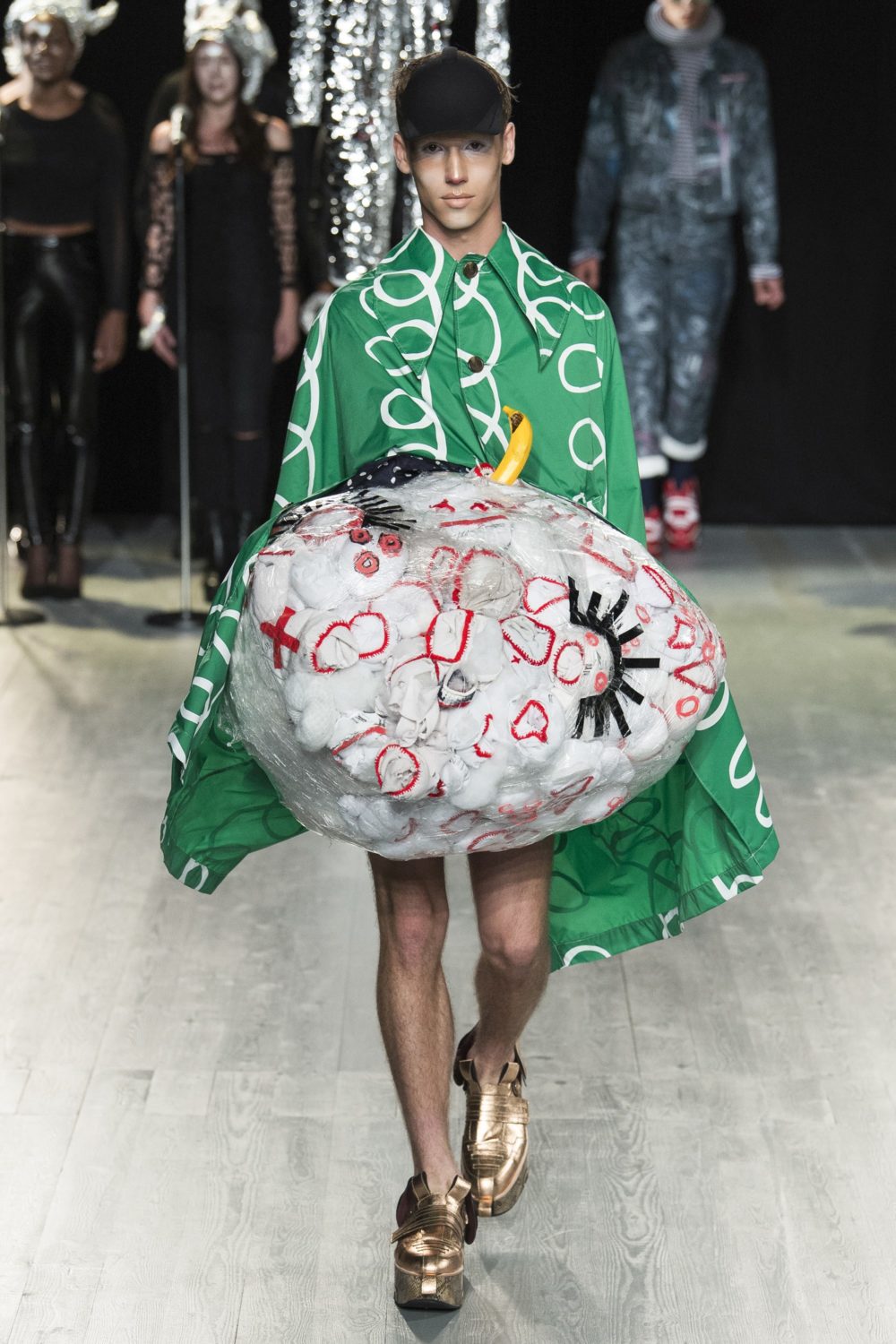 Fyodor Golan, 
Lost & Found is a co-ed collection, meaning that it was shown on both men and women, and garments were designed with neither a male nor female body in mind.   All sportswear produced within the collection is also completely gender unbiased so there's no male or female section when ordering from the brand.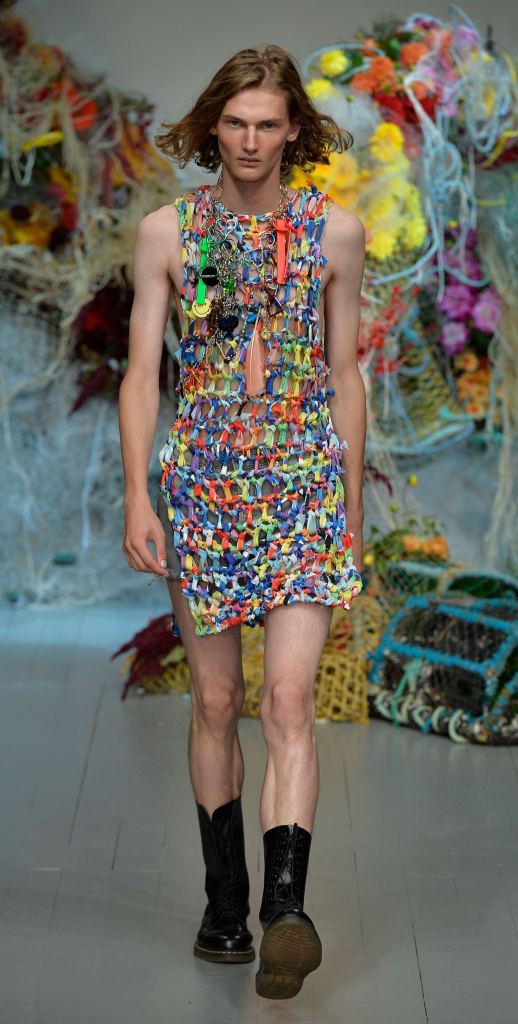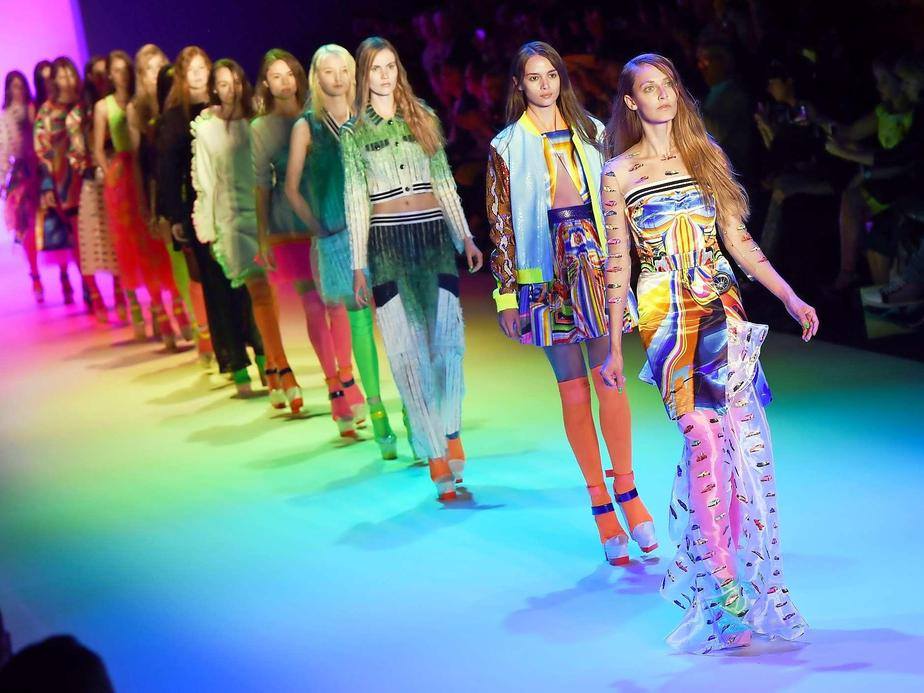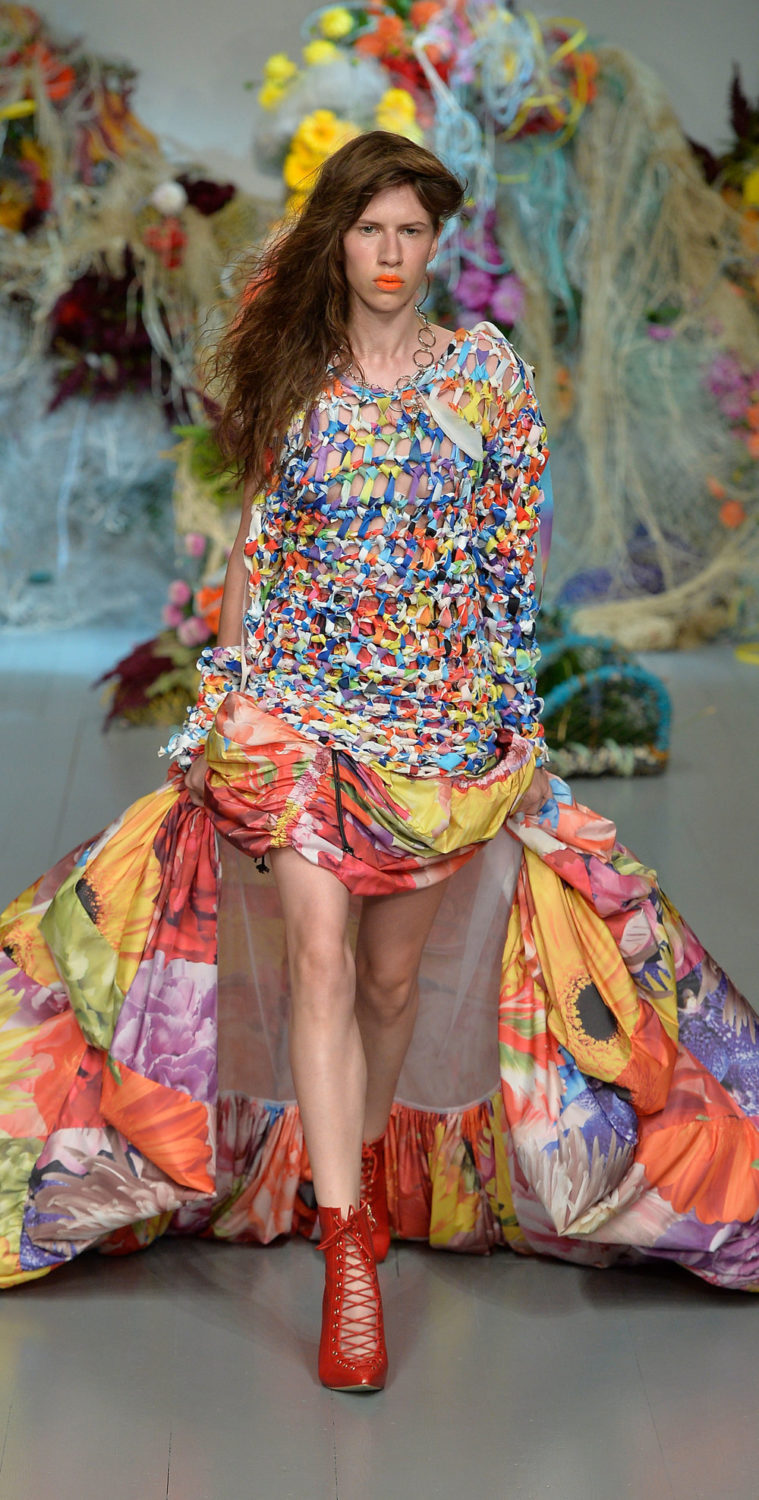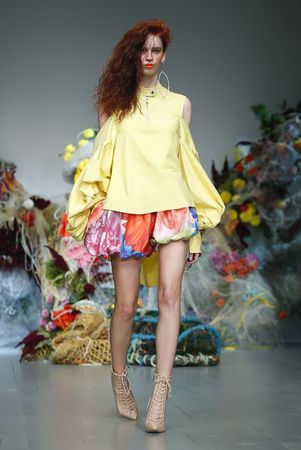 Victor Wilde
Victor Wilde's show is a statement not only about the future of fashion but the future of acceptance in fashion – perhaps even a redefining of fashion. Victor just likes people to be who they are. The men wearing his designs in the show, teamed with pumps and stilettos, are an expression and encouragement for people to just be who they are!