Estimated reading time: 4 minutes
Adriana Chede, a London based fine jewellery artist, designs elegant, delicate pieces for the modern woman that can be worn every day and are timeless. She focuses on sustainability within her work, using recycled materials and responsibly sourced stones
Contemporary, timeless and versatile designs are made using traditional goldsmithing techniques. Adriana handmakes every piece of jewellery in her atelier, using natural Brazilian gemstones, diamonds, solid gold from recycled sources (9ct and 18ct) and sterling silver. 
Inspired by beautiful things she sees, Adriana has created a curated edit of capsule collections featuring necklaces, bracelets,earrings and rings including sustainable engagement rings and wedding bands that are designed to both make a statement along and can sit harmoniously together. She also creates one-of-a-kind bespoke pieces commissioned by clients.
THE VOYAGE COLLECTION
The Voyage Collection encapsulates the spirit of the journey, whether embarking on an adventure, a spiritual quest of self-discovery or within a dream. Inspired by the elegant Parisian style, it features timeless and classics designs for everyone. The delicate chains and diamonds can be worn everyday. The French capital is a particular source of inspiration for Adriaan. The signature pieces are named 'Eclair', fitting designs imaging the 'The City of Light'. View the full collection here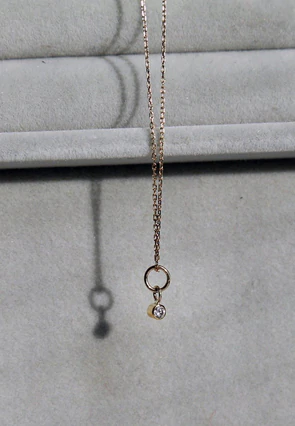 SOLID RECYCLED MATERIALS | HALLMARKED | EXCLUSIVE DESIGN
More of her collection you should know
THE EYE COLLECTION – View the full collection here
EXOTICA LIMITED – View the full collection here
BESPOKE – View the Service
Who is Adriana Chede?
Adriana was born in São Paulo and grew up in Brazil, completing a Product Design degree and courses in Photography, Fashion and Goldsmithing before moving to Europe to study Jewellery Design in Parsons Paris and a Master's at the European Institute of Design in Rome. While developing her own aesthetic, Adriana worked with jewellery design houses in Copenhagen, Milan, Rome and Paris.
She moved to London to set up her eponymous fine jewellery brand in 2018. Jewellery has always represented a celebration of life. She discovered her passion for the craft in childhood, where her father would gift her move a piece to celebrate the birth of each of their fine children and special anniversaries. 
UPCYCLED MATERIALS | FAIRTRADE GOLD AMBASSADOR
Ethical Diamonds & Gemstones
KIMBERLEY PROCESS – Adriana only source and buy ethical diamonds that are in compliance with the The Kimberley Process. This is an international certification scheme which regulates and helps protect legitimate trade in rough diamonds to prevent the flow of conflict diamonds.
Fairmined Brazilian Gemstones
A recent alternative to 'fair trade gemstones' – these are gemstones that are mined in adherence with fair trade principles. This ensures the stones used are sourced from mines that have healthy and safe practices and surroundings, as well as paying a fair wage.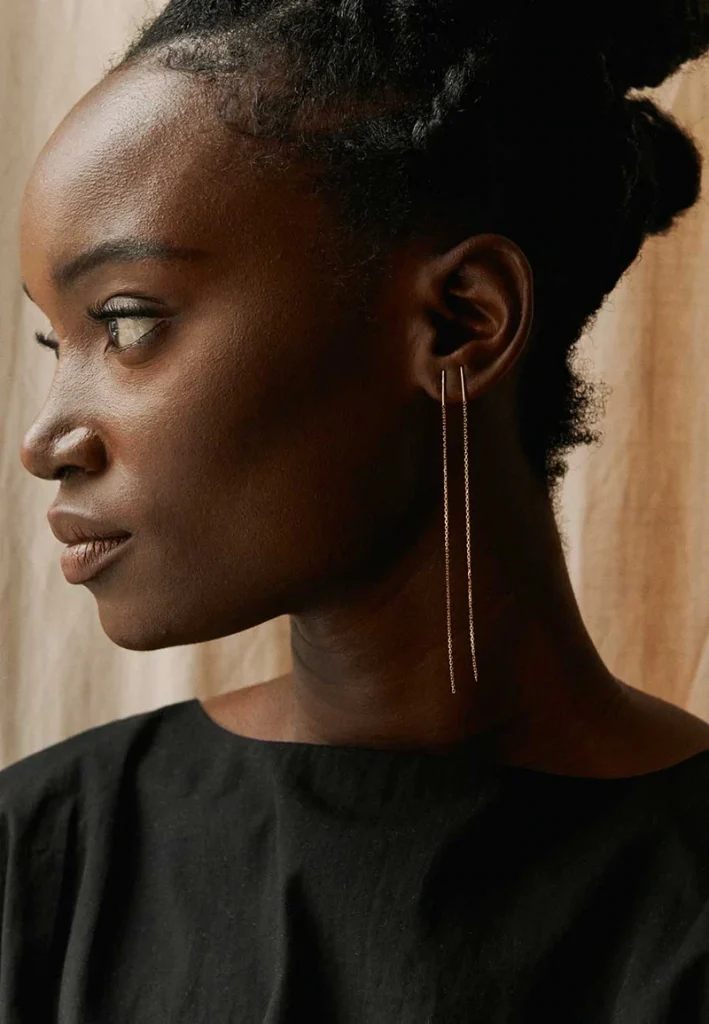 If you are a creative and want to connect, contact us. Not to miss out on our next showcase, join the FAB community here.
You are FAB
Editorial Team