Aliona and Dima Domanof are the brains behind the Ukrainian label "Domanof". Found in 2008 in Odessa, Domanof quickly gained the appraisal of the national and international press and became a shining example for high-end Ukrainian fashion. For us, Aliona and Dima Domanof open up about their vision behind the brand, their plans and the Ukrainian fashion industry.
How would you describe the style of Domanof?
The most important thing that we need to understand is, that Domanof is for happy people, who are looking for love and happiness in every moment. Frequently I hear that our pieces and clothes appeal to many people as a personal armour. That is how our style is built.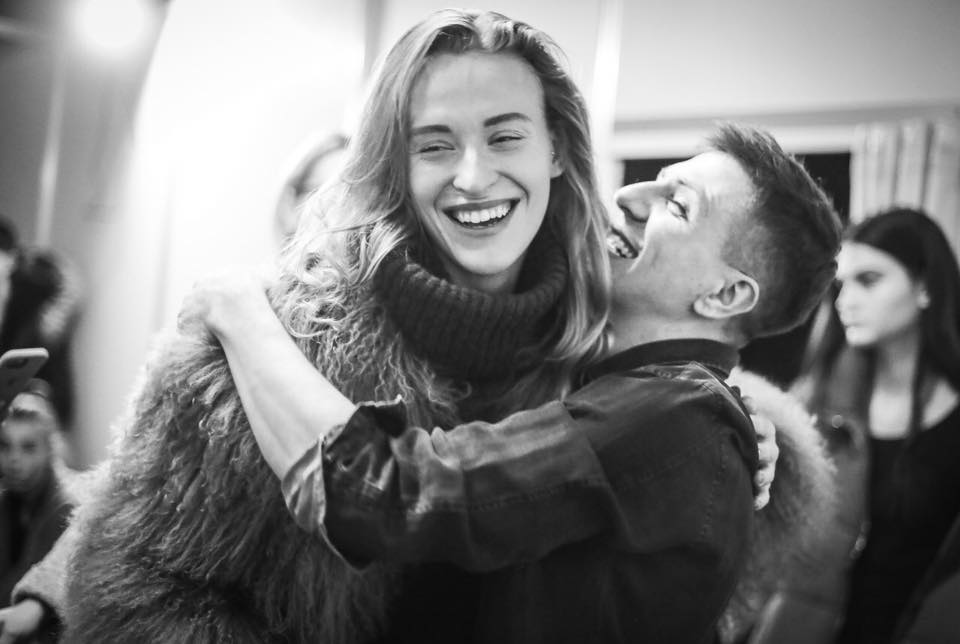 You focus on transporting the feelings of the people wearing your clothes in your collections. Do you think that Fashion, in general, is emotional?
Yes, of course. Everything we create is emotional for our brand. Everything that we live through ourselves, we tell through our collections and our unique image. For us, emotions will always be in fashion.
Why did you become fashion designers?
Neither of us didn't really see another way in life. As we matured, we understood exactly what we would like to do in life, and through our creations, we realized we are good at this. Then we developed as designers even more.
Domanof is based in Kiev and was found in Odessa, you have been showing your collections also in other countries like Denmark? What makes you always come back to Ukraine?
Everything is correct, our brand was established in Odessa and nowadays we have offices both in Kiev and in Odessa. We are very happy to receive opportunities to present our collections in other countries, such as France and Denmark. And we are happy to feel very welcomed there. However, we have to understand that it is a business, and business in Western Europe is different from the way we do business in Ukraine. Therefore, we have a feeling that in Western Europe, Domanof is reborn. But as we all understand, to be reborn as an adult is very difficult. In order to grow and develop our brand further we have to come back to Ukraine, so we would not lose our already established process. Nevertheless, our goals and plans towards Western Europe are very big.
How would you describe the Ukrainian fashion industry?
Ukraine has a lot of talented designers and people who work within the fashion industry, such as stylists, artistic and creative people in general. However, the fashion industry itself is very young, that is why it is almost impossible to receive support from the government, since it does not really understand the meaning and purpose of the fashion industry.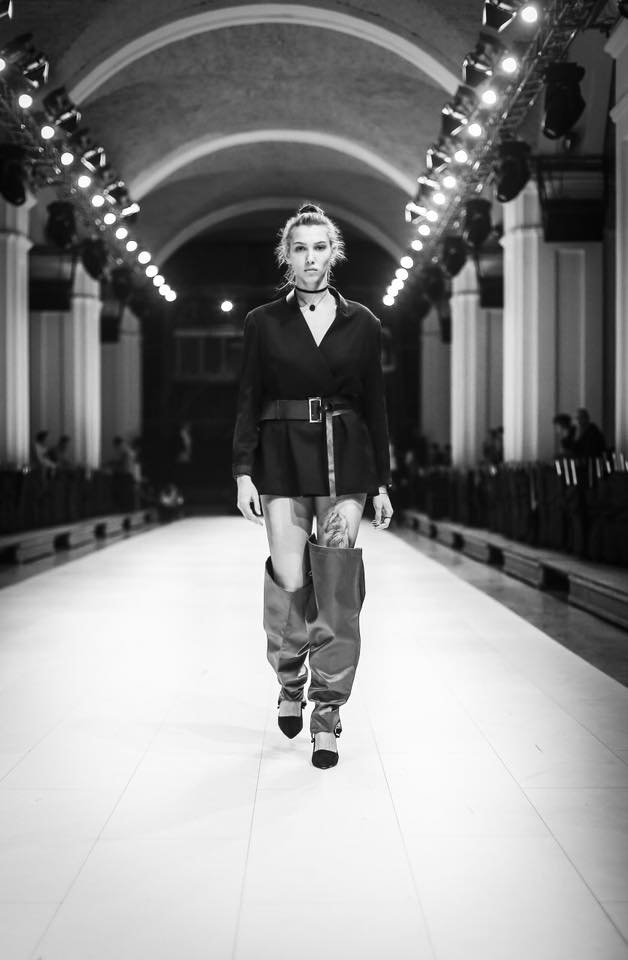 You are often experimenting with daring cuts and a surprising mix of materials. How do you keep your pieces wearable?
Initially for us as designers, the form is very important. Once we understand that this form will look good on people, we will start to experiment either with fabrics or with individual pieces. It is really helpful that we are working with individual clients, therefore very often we understand in which way a certain creation is wearable. We also like to experiment with staging or the show itself.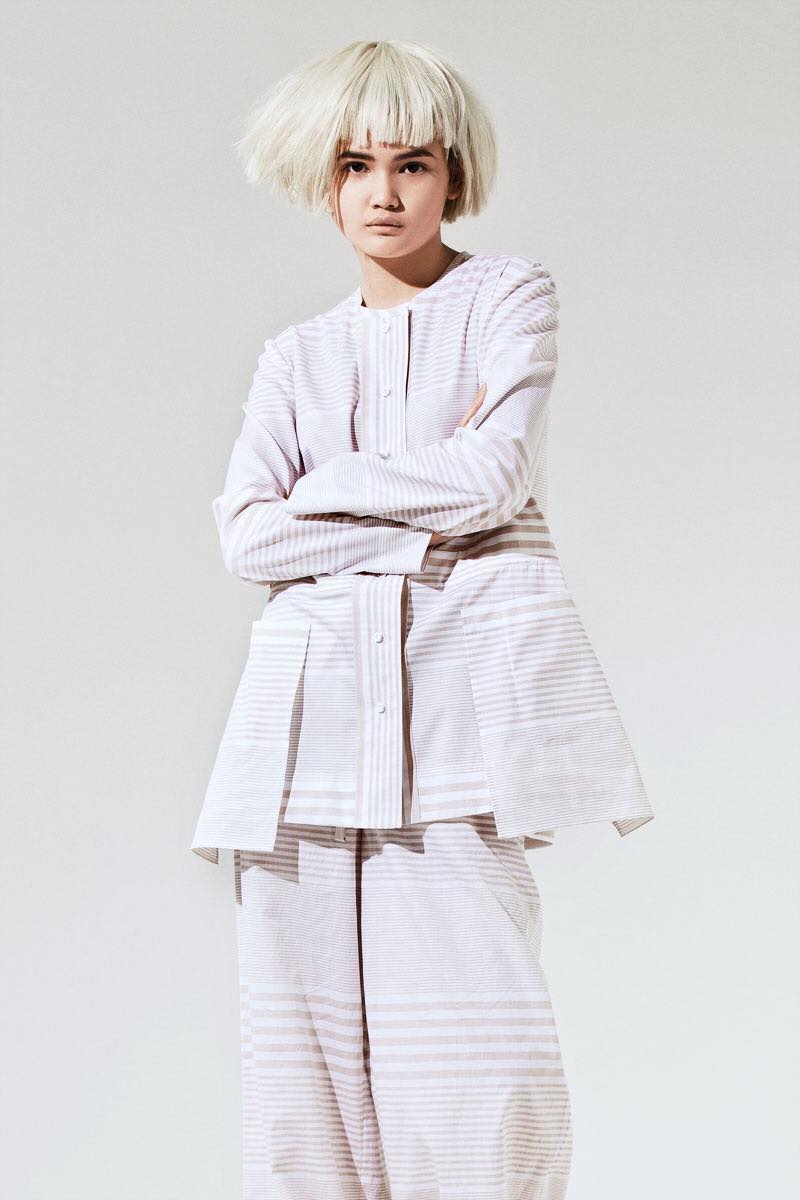 You're collections also feature menswear pieces. Do you think it is more difficult to find the courage to experiment with fashion for men?
Surely, there are some difficulties in the creation of male clothes, because at the beginning of our establishment we were only creating clothes for women. We are experimenting by creating male pieces in order to understand if men also could be our customers.  Because an emotional woman is far away from an emotional man, we approach the design process differently. While we are creating the male looks, we at the same time are finding a part of ourselves. In the future, we are keeping the option open for an independent line, but at these days we are mainly concentrating on our current customer base.
Can you describe for us the people, that are wearing Domanof?
People using Domanof are people, who know exactly what they want.  They are not afraid to experiment and like to express themselves. In general, our pieces are universal and stylish. Women can find clothes, which they can wear to the office and something they can wear to the bar with their girls on Friday night. When you pass by a person in Domanof clothes, you will be left with a stylish impression, and essentially that is what we always try to reach.